is an iconic show/ sitcom which aired on NBC in 1994 to 2004. Despite of the fact the show is a 90s production, it has never replaced its place from people's heart. People of any age group can watch it and will surely love it and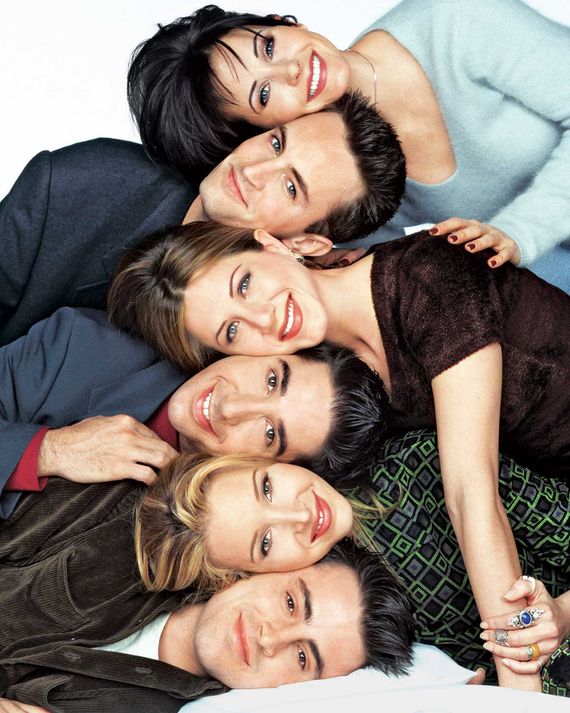 make it a part of their daily routine. It shows the story of six friends in the 10 years of their lifespan. This is the show, that people should watch at least once, there are a plenty of reasons for it. First of all it is a evergreen mood refreshing show, the comedy, the timings, the way they all speak are at their best and just make your day. As told above, it is a story of six friends – Ross Geller, Rachel Green, Joey Tribbiani, Monica Geller, Chandler Bing and Phoebe Buffay. Unlike other shows, where the main cast is the hero of the show, these people are shown as normal people, like me and you, who are imperfect in their lives, who don't know what is going on but want to achieve something in the life. The most important thing is, when you heard of friends, you have a image of friends in school or college but here you'll see these people are in mid 20s who had completed studies, doing job, or some getting divorced. Once you start watching it, you can totally relate to it. Here we can see such little- little thing that we should learn, like the way they solve their problems, the way the handle break- ups, the way they accept their mistakes, the way they are always available for each other, all are just splendid which we must apply in our lives.
Rachel Green, a sheltered but friendly woman, flees her wedding day and wealthy yet unfulfilling life and finds childhood friend Monica Geller, a tightly wound but caring chef. Rachel becomes a waitress at West Village coffee house Central Perk after she moves into Monica's apartment above Central Perk and joins Monica's group of single friends in their mid-20s: previous roommate Phoebe Buffay, an eccentric masseuse and musician; neighbor Joey Tribbiani, a dim-witted yet loyal struggling actor and womanizer; Joey's roommate Chandler Bing, a sarcastic, self-deprecating IT manager; and Monica's older brother and Chandler's college roommate Ross Geller, a sweet-natured but insecure paleontologist.
The show was created by David Crane and Marta Kauffman, with an ensemble cast starring Jennifer Aniston, Courteney Cox, Lisa Kudrow, Matt LeBlanc, Matthew Perry and David Schwimmer. The series was produced by Bright/Kauffman/Crane Productions, in association with Warner Bros. Television. The original executive producers were Kevin S. Bright, Kauffman, and Crane. Kauffman and Crane began developing Friends under the working title Insomnia Cafe between November and December 1993. They presented the idea to Bright, and together they pitched a seven-page treatment of the show to NBC. After several script rewrites and changes, including title changes to Six of One and Friends Like Us, the series was finally named Friends.
Filming took place at Warner Bros. Studios in Burbank, California. All ten seasons of Friends ranked within the top ten of the final television season ratings; it ultimately reached the number-one spot in its eighth season. The series finale aired on May 6, 2004, and was watched by around 52.5 million American viewers, making it the fifth most-watched series finale in television history, and the most-watched television episode of the 2000s. Friends received acclaim throughout its run, becoming one of the most popular television shows of all time.