One of the best ways to know about the history and culture of a place is to try out its cuisine. Not only does it provide one with a delicious treat, it also speaks a lot about the place and its people. Local cuisines range from elaborate meals to roadside snacks. But I feel, to get the real taste of a place you need to try out its street food. While trying out various dishes from the streets you get to explore a place in the best way possible. Here are some amazing food items from all around the world!
Aloo Chat – South Asia
It is a dish which is made with boiled potatoes, cut into cubes and mixed with different spices and chutney. It is popular in Pakistan, parts of Northern and Eastern India and Bangladesh. Aloo chat is a snack or side dish and it varies from region to region in terms of spices and taste.
Crepe – France
Crepe is a popular pancake like pastry which is popular in France and Belgium. They are made with all kinds of fillings and flavours. There are two types of Crepe – ones that are sweet that are made with wheat flour and ones that are savory which are made with buckwheat flour. Sweet crepes are eaten with fruits, custards, whipped cream or chocolate and savory crepes are served with eggs, mushrooms, cheese and ratatouille.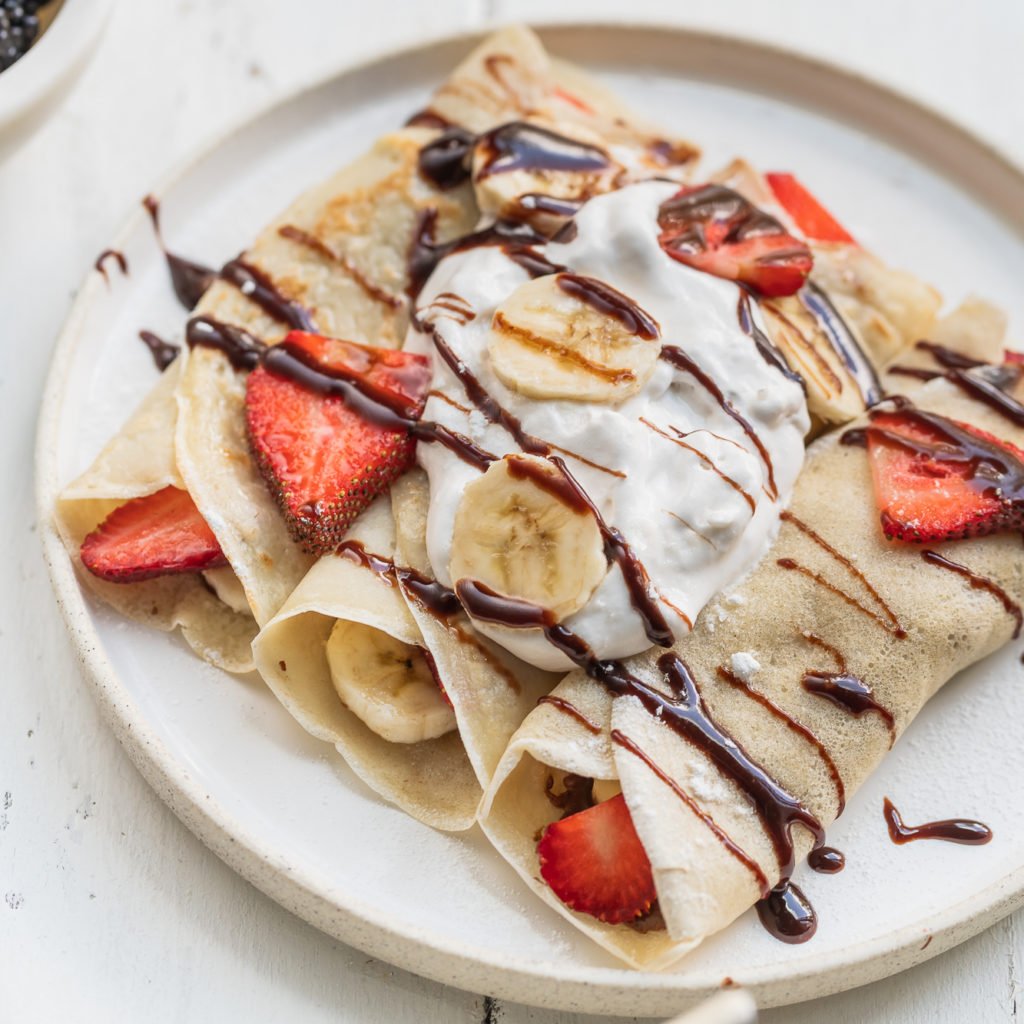 Chuan – China
Chuans are a type of kabab served with spices like black pepper, cumin seeds, sesame and red pepper flakes. These meat kababs are roasted over charcoal or deep fried in oil. It originates from the Uighur and other Muslim communities of China.
Gelato – Italy
Often confused with ice cream, Gelato is an Italian dessert made with milk, sugar, cream, nuts, fruits and toppings. It is much low in fat than traditional American ice cream and has more flavors which makes it a rich and delicious dessert. There are a lot of flavors including vanilla, chocolate, hazelnut, pistachio.
Hot Dog – United States of America
It is a classic American street food and you can find it in food trucks and restaurants across cities like New York and Chicago. A grilled sausage is served in between a steamed hot dog bun along with mustard, ketchup, onion, cheese and chilli. There are a lot of varieties which differ in shapes, taste and sizes.
Mango Sticky Rice – Thailand
Mango Sticky Rice, also called Khaoniao Mamuang is a popular Thai dessert. It is also eaten in Cambodia, Vietnam and other Southeast Asian countries. A specific form of sticky rice is mixed with coconut milk and is served with Mango slices. The coconut milk is added so that the rice absorbs all the flavour and tastes sweet. It is popular during the peak mango season in Thailand during the summer months of April and May.
Naan – Central Asia and Middle East
Naan is a traditional bread which originated in Central Asia and the Indian subcontinent. It is made with flour, water and ghee. Additional ingredients like milk and yoghurt are also added in different varieties. Made in a tandoor oven, it is a flat bread which is served with other items like curries and fillings. It is served hot brushed with butter and ghee.