Women and Indian Politics
The age old social norms suggest women of the elite class society to take care of the domestic chores in the most efficient manner while the men actively participate in the politics.
Many women have set examples by breaking these norms while indirectly and sometimes directly participating in politics in the history. Draupadi actively participated in the discussions regarding whether to go for war or not. In ancient Tamil Snagam poetry gives evidences of women ambassadors, advisors, bodyguards and even throne guards in the under the Chola rule. Centuries apart in Mughal India wives and mothers of the Nawabs played significant roles in the political sphere. Queen of Jhansi played a very significant role in the 1857 revolt against British rule in India. In the nineteenth century when British annexed the kingdom of Awadh, Nawab Wajid Ali Shah fled to Calcutta to seek help while his wife Begum Hazrat Mahal stayed there and challenged the British.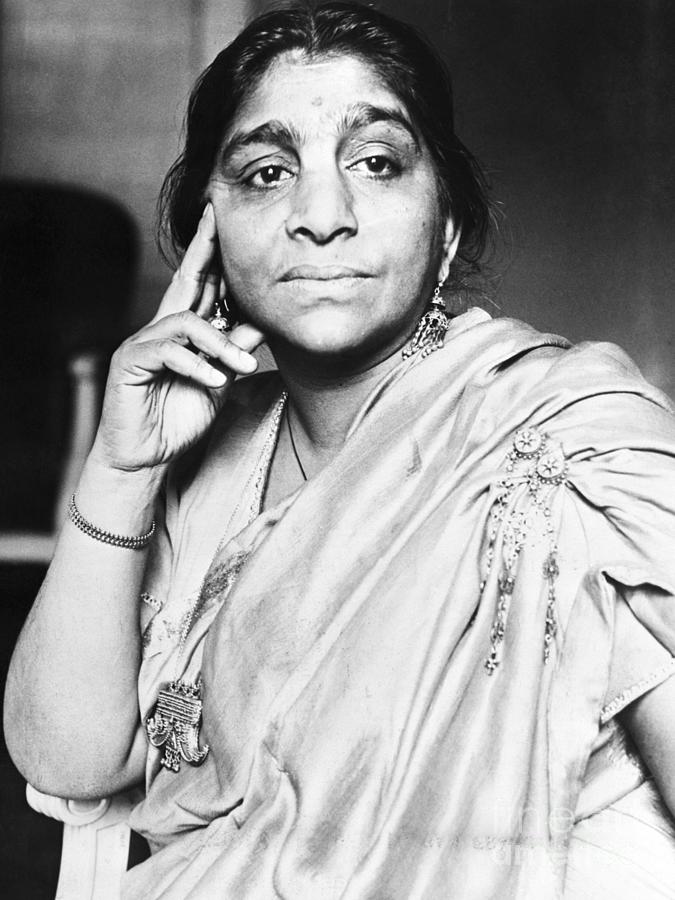 Although women played indirect roles in policy making and diplomacy they had few opportunities in official active politics. This changed around the time of independence of India. From 1929 onwards women were granted the right to vote under British rule but this was enjoyed by very few of them often from the elite classes. The nationalist movement enabled nationalist feminists like Sarojini Naidu, Herabai Tata and Mithan Lam to raise their voice for greater participation of women in politics including their right to vote. It was only after the independence that all women of the country enjoyed the right to vote. Female leaders also participated actively in the discussions regarding policy making for independent India and many issues like age of consent, child marriage etc.
The right to vote includes women into politics but does not ensure their active participation in leadership roles. Even today women make up only 13 per cent of the Indian parliament while the global average ranges around 20 to 25 per cent. Its been 25 years since the bill for 33 per cent reservation for women in the parliament was introduced but it is yet to be passed. Most regional and national political parties give only 20 per cent MP and MLA tickets to women. The current situation is the result of an age old belief and mindsets based on the belief that only men are capable of being great leaders. This way of thinking is being passed on since generations as it is reinforced from a very young age. Research has shown that in low income households, while young boys are pushed into school, sports and debates etc. in order to help them develop the necessary leadership skills young girls are often made to drop school and help in the domestic chores. In colleges and universities the union and presidential roles are often filled up by men while women choose to stay away from politics having focus on study. The notion of politibs being a 'dirty' domain makes most families keep their girls away from it. Women politicians are far more prone to derogatory public remarks about their appearances, merit, ways of expression etc. than other female celebrities. A large scale study shows that every one in five tweets for female politicians is abusive.
Studies have shown that more involvement of women in politics actually enhances the governance in numerous ways including emphasis on long term development by focusing on primary healthcare and education, better cooperation amongst political parties and increasing responsiveness towards citizens' needs. Maybe its time we challenge the patriarchal mindset and let every potential leader to have equal opportunity.