YOUR GUIDANCE COUNSELOR
Your high school counselor plays a key role in your college applications. He or she arranges for your transcript to be sent to colleges and may provide recommendation letters. Your counselor also helps you plan a challenging course of study throughout high school, so you become a strong college candidate.
He or she can also recommend colleges, provide information about local and state scholarships, and counsel you if you experience difficulties in school. Some families engage a private college counselor to provide more personalized assistance with college selection.
Take the initiative to meet with your counselor at least once a year, and make an advance appointment if your counselor, like many counselors, is very busy. You can try Scholarly Admission Assistance.
YOUR PARENTS
Your parents are not only your personal rooting section, but they can be very useful in your college planning and applications. And while they shouldn't run the show, their opinions of the colleges you are considering are important and may give you valuable insight.
Parents can help track deadlines, look up facts about colleges, arrange for college visits (and drive you there). And of course, they can help pay for college.
Even if you prefer your parents to be "hands-off," it's important to keep them in the loop.
YOUR TEACHERS AND MENTORS
A teacher, coach, or other adult who knows you well can help guide and encourage you through the college admissions process. Such a teacher is also a good candidate to provide letters of recommendation to colleges. Other mentors may also be able to provide recommendations based on your extracurricular commitment.
Teachers who recommend you should be able to report your outstanding academic performance, passion for the subject matter, and contributions to their classroom.
Your English teacher may also help you by coaching you as you craft a personal college essay.
YOUR COLLEGE ADMISSION REP AND LOCAL ALUMNI
Most colleges assign staff to represent them at high schools and college fairs, and to develop student interest in their college. Many colleges also have active alumni networks, and encourage alumni to meet with prospective students.
Get to know the local representatives for schools you are serious about. He or she knows what the college is looking for in an applicant and can answer your questions. Your rep is likely to be the first reader of your application, and it helps if he or she knows you.
Many colleges make local "alumni interviews" available to applicants. You can find out more about the college from someone who knows it well, and spark a positive report back to the admissions office.
We've Built an Exceptional Team of Admissions Experts and Essay Coaches
At StudyPoint, our goal is to be a resource for your family at every step on the path to college, and our admissions support programs are a natural extension of our academic tutoring and test preparation programs. In admissions counseling it really comes down to the quality of your team, and the members of our team were personally recruited by our CEO. They bring a wealth of experience, and can improve your child's odds of admission with their know-how and perspective.

Admissions Experts
Our highly experienced admissions experts are what set us apart. We've recruited former Deans and Directors of Admissions from top colleges and universities, as well as highly experienced college counselors from some of the most prestigious private and boarding schools in the country. In total they have over 150 years of admissions experience.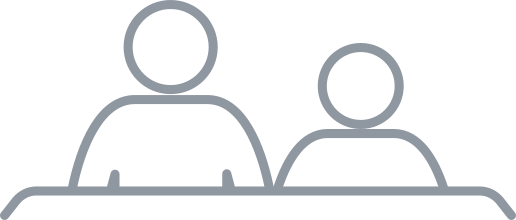 Focused Support
Private instruction is the most effective form of teaching in the world, and for this reason all of our programs are one-to-one. With a private admissions counselor or essay coach, your child will be more comfortable raising questions and asking for help, and can work through the process at the right pace for his or her needs.

Successful Applications
The primary goal of our admissions support programs is making sure that your child puts his or her best foot forward, thereby maximizing his or her chances of gaining admissions. But for our admissions counseling we have a second goal, which is to help your child develop a healthy and realistic perspective on this whole process.
Multiple Admissions Support Options:
College Essay Coaching
College Admissions Consulting
Private
School Admissions Consulting
Boarding School Admissions Consulting
You (and your family) are busy
To be effective, a college counseling program has to work with your family's schedule. We make life simpler by bringing the support to you, and making logistics easy:
A Professional Admission Guidance and Support for College Admissions in India
There are over 1000 universities and 40,000 colleges offering more than 600 courses of study in colleges for making 1,000 plus careers in India. However, for admission into many courses such as engineering, medicine, law, management, hotel management etc, several entrance exams need to be written. In addition, there many variations in courses and their admission process across colleges and universities across India. What's more, there are several changes that are getting introduced in the higher education system, practically every year.
All this becomes very confusing for the student when he or she goes to seek a college admission. And as if that is not enough, one mistake on part of the student in following the admission process and it is all over. The application is rejected! The need of the hour is professional college admission guidance and support for college admissions in India. And that is what the Admission service is.