During the lockdown period, most of the people have spent their lives indoor. Don't you think that it is boring? Obviously, a lot of us might be planning to plan a trip once the lockdown is over. Are you a person who likes to be closer to nature? You are at the right corner! Today I will tell you about a beautiful place to plan a long vacation after the lockdown to get freshen up. It is Malvan. A lot of people are unaware of the place as it has not yet become a tourist attraction. But I believe that people should visit the beauty of this place at least once.
Malvan is located in the Southwestern part of Maharashtra with a long beautiful coastline. Along with the number of tourist places worth visiting, it is also a great option for outdoor activities at cheaper rates. For beach lovers, Malvan provides a long and beautiful coastline along with crystal clear water. If you enjoy living near forests, then too Malvan is surely a good choice. If you like to live in a place with a tint of ruralness then it is a sure shot. Despite Malvan has some awesome tourists attractions it still gives you the feeling of living in a village area. It is an excellent option for trekking as well.
Vacation planning in Malvan
You can plan a long vacation in Malvan as it provides you with a lot of different activities and tourists attractions. Let us see some of the places that are the must of a visit.
Sindhudurg Fort
Sindhudurg is a beautiful fort built in the 17th century by the great warrior Chatrapati Shivaji Maharaj. The fort occupies an Island in the Arabian sea and it is just off the coast of the Sindhudurg district. Your trip to Malvan is a waste if you will not visit Sindhudurg. The fort has a temple of Shivaji Maharaj. It also has footprints of this great warrior. The area is so windy that even if you visit the top of the fort when the sun is high, you will not feel the heat. The view of standing at a place surrounded by the sea is itself a beautiful experience.
Tsunami Island
For beach lovers, Tsunami Island is an excellent place to visit. If you ask me, I have never seen such a clean beach in India. It is basically a small island off the Devbag beach formed due to a Tsunami. It offers you a lot of water sports that too at cheaper rates.
Tarkarli beach
This is another beautiful beach to visit in Malvan. It is a remote area so for the people who seek peace this is the right place. If you want to get rid of the city noise and go someplace quieter and close to nature then it is Tarkarli.
Rock garden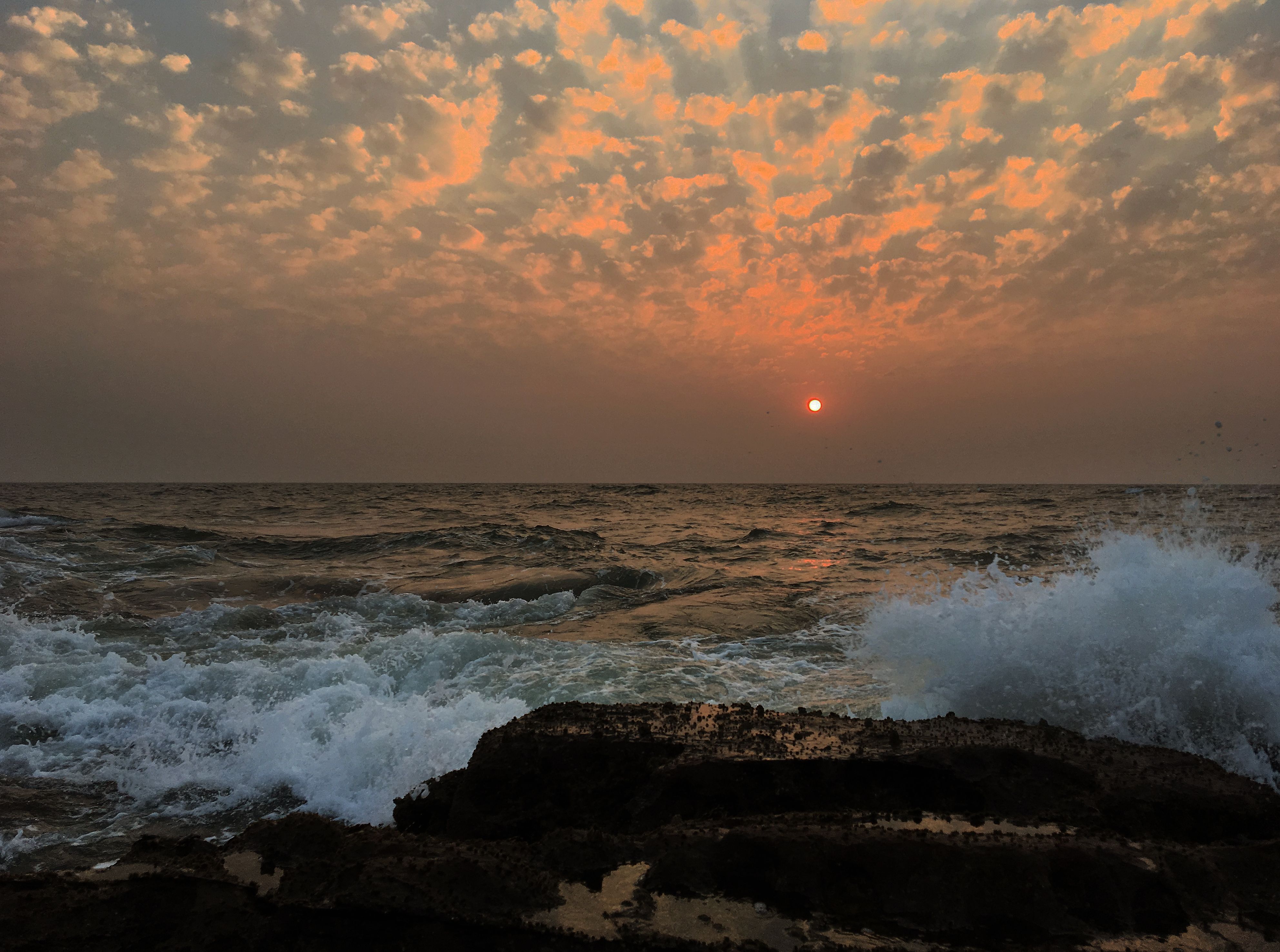 The rock garden is another beautiful location to visit in Malvan. The best time to visit this place is in the evening. It will give you an enigmatic view of the sunset. The place has huge rocks where you can click a lot of pictures and it ends with the sea. Do you need any more reason to visit this place?
Sawantwadi
Sawantwadi is a hill station with lush green forests that brings a lot closer to the ecosystem. It is also famous for its wooden toys and handicrafts. If you love to collect souvenirs from the places you visit then no other place in Malvan can be as best as Sawantwadi.
Sangam beach
Just ahead of the Tsunami island is the Sangam beach. The beach got its name because of its unique feature. Sangam means mixture. Here, the Karli river meets the Arabian sea. And as a result, this beach got its name as the Sangam beach. Don't you think it is worth a visit?
To conclude, I will recommend visiting Malvan at least once. It gives you a lot of opportunities to explore and experience the beauty of nature. Parasailing over Sangam Beach, scuba diving along with the corals near Devbag are some of the memorable experiences one can have. The seafood of Malvan is one of its enigmas. When I visited this place for the first time, I fell in love with it. As the tourist industry has not much developed here, people are unaware of this beauty. Thus, it allows having a peaceful vacation in these less populated beaches having sunbaths.