Literature has never failed to amaze us and to top it Hindi literature goes way beyond our imagination and there are many Hindi novels you must read. If you are bored of watching digital content in this lockdown and are planning to read books, and if you haven't read Hindi literature, this is the time you should totally give it a try. Hindi language has all kinds of stories and has a very rich literary heritage. From the classic literature by Munshi Premchand to the heart-touching poems of Dr. Harivansh Rai Bachchan, many amazing Hindi novels touched the core of Indian culture and development. Here is a list of such amazing Hindi novels that will not fail to touch your hearts.
It is a difficult task to put together the best Hindi novels of all times, but somehow I manage to provide you the list of Best Hindi Novels by Indian Authors that everyone should read with our best of knowledge.
Godaan (Munshi Premchand)
Godaan is a beautifully described novel by Munshi Premchand that touches the subject of rural communities of India. It was published in 1936. It has been revered as one of the greatest Hindi novels of the Indian literature. The main theme of the novel was based on Indian peasantry. The theme includes: Socio-economic deprivation, Exploitation of rural people, Caste segregation, varied concept of dharma as held by different people. Impact of industrialization on the various sections of Indian community.vi condition of women in society child marriage and dowry. Godan is an epic of Indian peasant Hari and his wife Dhania who were cheated by the landlords money lenders priests and colonial bureaucrats. They formed a network of oppression robbed their land and converted them to landless Labourers. In the end the couple died with dignity.
Madhushala (Harivansh Rai Bachchan)
Madhushala is a beautifully written novel by Dr Harivansh Rai Bachchan. It is a series of poems that describe the complexity of life with comparisons to four Instruments which come almost in every verse: Madhu (wine), saaki (server), pyaala (cup) and madhushala (bar). It is applicable even in today's life as we are experiencing religious discord. This book inspires brotherhood and harmony and gives hope to people who are trapped in religious disputes. A very famous and one other to the list of Hindi novels you must read.
Gunaho Ka Devta (Dharamvir Bharati)
Gunaho Ka Devta is a love story that revolves around a student, Chander, who falls in love with Sudha, the daughter of his college professor Dr. Shukla. This story also talks about caste discrimination in our society. The beautiful description of love, angst and confusion makes the book amazing.There is a television adaptation of the novel titled Ek Tha Chander Ek Thi Sudha which aired on Life OK.
Chandrakanta (Devki Nandan Khatri)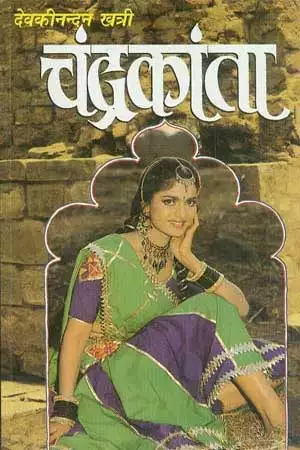 This book written by Devaki Nandan Khatri is a romantic fantasy that tells the story of two lovers from rival kingdoms. There is a TV serial based on this novel as well. The princess Chandrakanta of Vijaygarh and the prince Virendra Singh of Naugarh go through a series of obstacles to be together and fulfil their love lives. The writing style of the book takes you in the world of "aiyars" and "tilism". This is one of the best Hindi novels you must read if you like love stories with various challenges.
Rashmirathi (Ramdhari Singh Dinkar)
This book is written by the well known Hindi Novelist, Ramdhari Singh 'Dinkar'.
It lies in the top 10 in the list of best Hindi novels that one must-read. This book is about Kunti's firstborn child, Karna and his life as he grows up to become a violent soldier although being raised in a very humble family. This book has various emotions including pride, courage, power, and honour. It is a beautifully written poem that explores various parts of Karna's life.
Gaban (Mushi Premchand)
Gaban is also one of Munshi Premchand's best Hindi novels. It is a typical middle-class love story with big desires and dreams. It is about a charming guy named Ramanath. He is not financially sound but he loves his wife too much and gifts her precious things which he cannot afford. Things hit the rock when he is bound with debts and the story gets interesting. Let's see if he will make it through this crisis morally or will he commit any crime to cover his debts.
Maila Aanchal (Phanishwar Nath Renu)
This book by Phanishwar Renu lies next in line with Munshi Premchand's Godan. It is a very well-appreciated and touching story. It is set in the 90s during the Quit India Movement as the states experience a series of trails and rituals in the villages of North-East Bihar. It was the first novel by Phanishwar Nath Renu after which he gained popularity which gave rise to a series of other such books. It is quite often found in the Hindi curriculum of schools.
Volga Se Ganga (Rahul Sankrityayan)
This book by Rahul Sankrityayan is a historical fiction that marks the entry of Aryans into the Volga from the steppes of Eurasia. A journey from the Volga to the Ganges contains 20 different short stories that are part fiction and explains the migration of Aryans to River Volga. The author's influence from Marxist ideas is visible in his last three stories. If you like reading about history then you must add this book to your library.
Kamayani (Jaishankar Prasad)
Kamayani is considered to be one of the greatest written Hindi literature by Jaishankar Prasad. It is an epic poem that perceives the effects of human emotions, thoughts, and actions with the help of relevant metaphors. It was quite popular in the eighteenth century. It takes reference from mythology to try and explain human behaviour concerning human emotions. Another gem to the list of hindi novels you must read.
Need Ka Nirman Phir (Harivansh Rai Bachchan)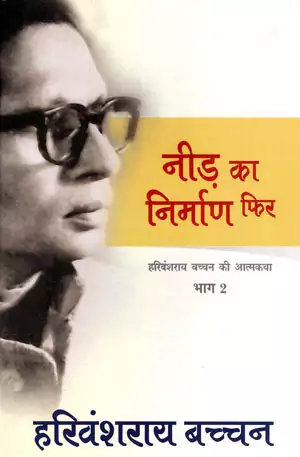 Need Ka Nirman Phir is a beautifully written poem by Harivansh Rai Bachchan. It is about his life and how he overcomes the challenges in his life. The book is full of examples that depict hope. No one should give up because, after every night, the sun comes and brings light into lives. It also has a part where his wife died but he still hoping for a better tomorrow.
"If you don't like to read, you haven't found the right book."

J.K. Rowling