"Classic literature is still something that hangs in the air like a song."

-Gilbert K Chesterton
Some of the must-read classics.
1. The Great Gatsby
F. Scott Fitzgerald's his novel is set in Long Island, near New York City. This book, from the narrator  Nick Carraway's perspective tells the story of his dealings with an enigmatic billionaire Jay Gatsby and his fetish for his former lover Daisy Buchanan. A classic worth your time!
"I wasn't actually in love, but I felt a sort of tender curiosity."

 F. Scott Fitzgerald, The Great Gatsby
2. The Catcher in The Rye
J.D Salinger's The Catcher in The Rye revolves around a 16 year old disillusioned and confused adolescent named Holden Caulfield, following his expulsion from prep school. The book touches upon critical subjects of morality, religion, lies and deceit, isolation, youth, sexual identity etc.
"I am always saying "Glad to've met you" to somebody I'm not at all glad I met. If you want to stay alive, you have to say that stuff, though."

J.D. Salinger, The Catcher in the Rye
3.Gone With the Wind
American writer Margaret Mitchell's book is set in Clayton County and Atlanta, Georgia, during the American Civil War and Reconstruction Era. It primarily revolves around Scarlett O'Hara, the spoiled daughter of a well-to-do plantation owner, who is faced with sudden penury and must do everything to come out of it. It encompasses a sweeping romance and a fictionalised account of the civil war based on facts. The book captures how human persevere and endeavour to survive in the worst of situations.
"Burdens are for shoulders strong enough to carry them."

Margaret Mitchell, Gone with the Wind
4. Anna Karenina
Russian author Leo Tolstoy's 'Anna Karenina', is regarded as one of the greatest novels of all time. The book follows an engaging affair between Anna Karenina and Count Vronsky and subsequently an introspective self discovery and religious epiphany by a character Konstantin Levin. The novel spins the themes such as marriage, fidelity, life, creation, society, class etc. One of the absolute must read for literature lovers.
 "All happy families are alike; each unhappy family is unhappy in its own way."

Leo Tolstoy, Anna Karenina
5. Fahrenheit 451
Ray Bradbury's 1953 dystopian novel gives a peek into the future of America, where books are illegalized and any books found are burnt by people specified for the task called 'firemen'. The book tells the tale of a fireman Guy Montag. Destroying literature and knowledge starts to weigh heavily upon Montag's conscious, who ends up quitting his job and working towards safeguarding literature. The title of the book is selected based on the ignition temperature of paper at which it readily catches fire.
"There must be something in books, something we can't imagine, to make a woman stay in a burning house; there must be something there. You don't stay for nothing."

Ray Bradbury, Fahrenheit 451
6.Lord of the Flies
 Nobel Prize-winning British author William Golding's book pivots round a group of boys marooned on a strange uninhabited island and their hapless attempts at governing themselves. The explores various themes like primitivity, civilisation, rules and order, wisdom and knowledge, youth , power, religion, identity etc.
"We did everything adults would do. What went wrong?"

William Golding, Lord of the Flies
7. The Diary of a Young Girl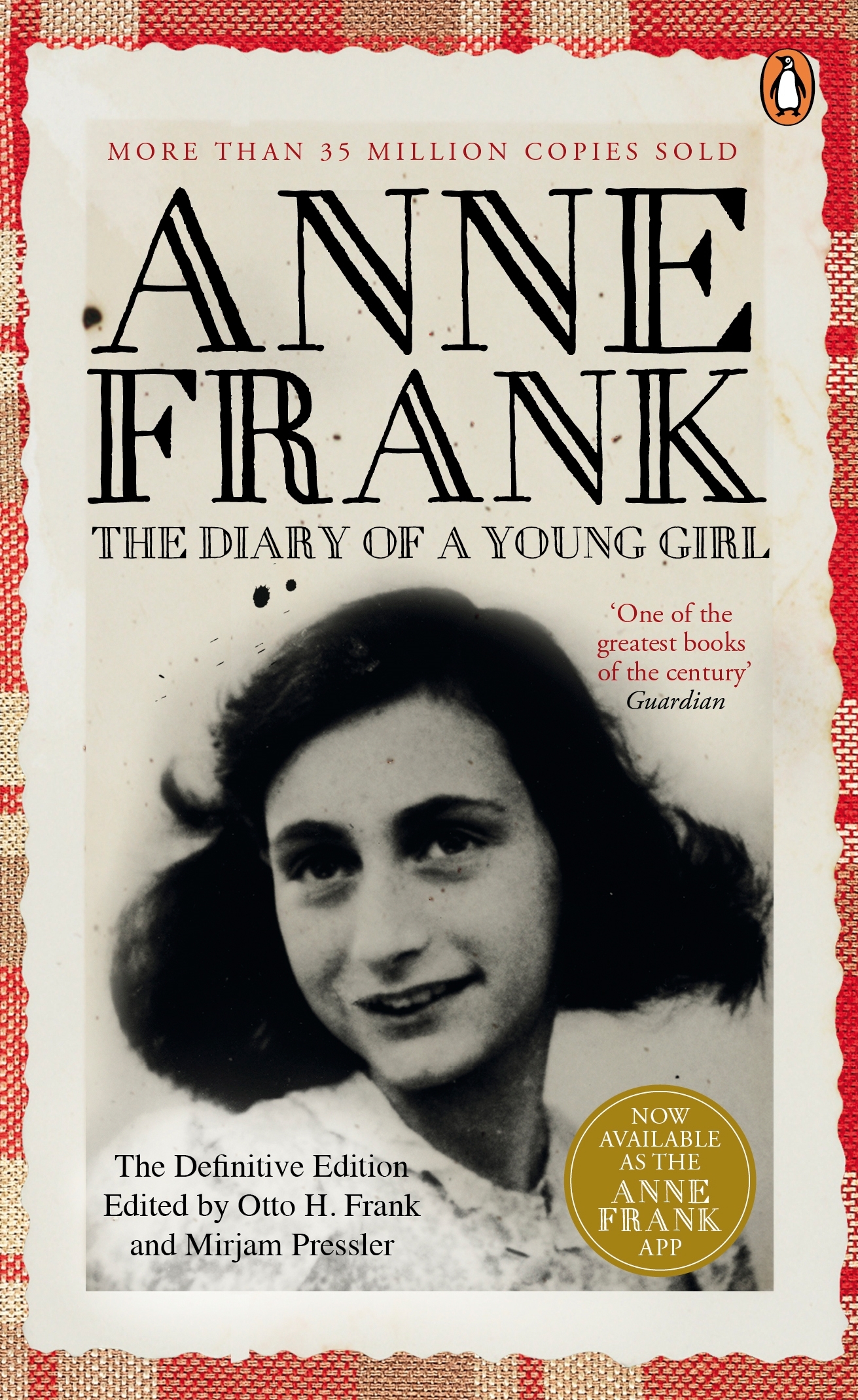 Otherwise known as 'Anne Frank's diary', 'The Diary of a young girl', is a series of writings in Dutch by Anne Frank while in hiding with her family for two years because of the Nazi occupation of The Netherlands. The diary contains a thorough first hand account of Anne Frank's life before and after the Nazi occupation. Anne has divulged details of private life, the love and longing for her family and her life in hiding.
"Where there's hope, there's life. It fills us with fresh courage and makes us strong again."

Anne Frank, The Diary of a Young Girl