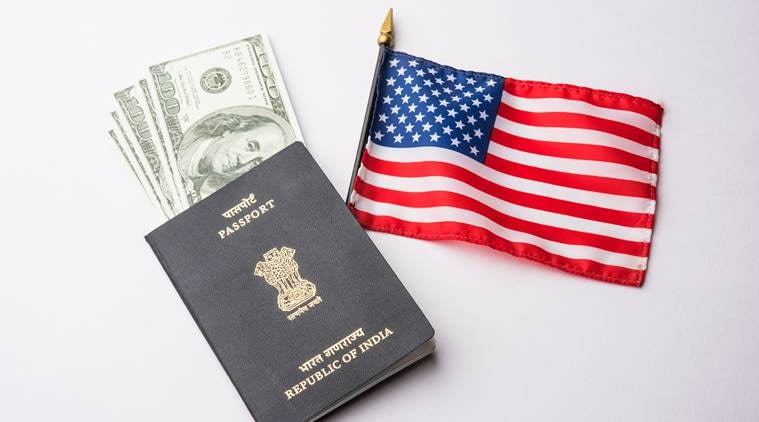 What is Visa
What is a American Visa? A citizen of a foreign country who seeks to enter the United States generally must first obtain a U.S. visa, which is placed in the traveler's passport, a travel document issued by the traveler's country of citizenship.
USA the 3rd most populated country with the largest economy has always been the educational hub for the students all over the world. The USA has the 2nd largest higher education in the world and hence has world's largest international student population. Students prefer to study in USA because the country has some of the top universities in the world which provides ample of career opportunities. But unfortunately this year the international students in the USA might face problems and might be forced to leave the country.
Corona virus pandemic has already affected many countries by killing more than 5 lac people and USA being the country with highest number of deaths. Apart from this it has also affected the economy of the country. For the first time the economy of the United States has gone into recession since global financial crises of 2008-09. Due to the slowdown in economy the country has lost 20.6 million jobs since mid march. So during this pandemic USA has temporarily banned several visa holders to preserve the interest of Americans.
One such visa is F-1 VISA, it is a type of visa that allows a person to enter the United States as a full time student to attend an academic program or English language program at a US college or University. F-1 visas are not designed as work visas so it does not permit students to work in the United States. But students are allowed to work on campus up to 20 hours per week during regular semesters.
Since USA is planning to withdraw F-1 visas students holding this visa or who were planning to apply for this visa will be affected by this move. This withdrawal can only take place when all the classes goes online. This move will force international or F-1 visa holders to leave the country. But that doesn't mean they have to leave their courses, they can continue their course through online classes from their home countries . But in case if the university starts offering hybrid method of teaching which is a combination of both offline and online classes , then students can stay back in the country and continue their studies. Students who are not interested to leave the country can also transfer their course to another university that offers both online and offline classes.
This move will also impact around 2 lac Indian students who are are currently pursuing higher education in the USA. India and USA has different time zones which will create problem for Indian students to cope up with the USA time for online classes, also access to consistent internet connectivity is another problem for students . Students are now in a state of confusion as the rules are not well defined as nobody knows for how long F-1 visas are banned and for how long they will have to stay away from the USA.
Also if student fails to return back to their home countries then they might face future bans, on entry into the USA. Though India has raised this issue to US , The country decided to consider the issue by maintaining the best interest of the students.
Apart from F-1 visa many other visas are banned by the Trump administration. Such as H-1B visas for workers in specialty occupations , H-4 visas for spouses , l-1 visas for intra company transfers and H-2B visas for temporary non agricultural workers.