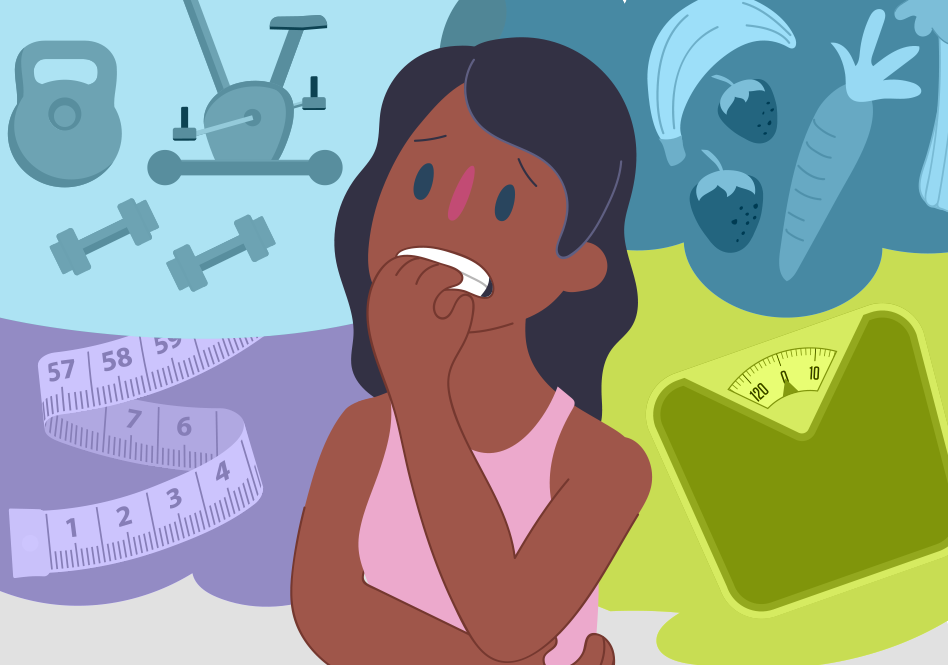 Introduction
Eating disorder is a product of mental turbulence that manifests itself in the eating habits of people, affecting them negatively. It is a serious condition that can have a lasting impact in various spheres of a person's life. Eating disorders usually sprout from body insecurities and an untameable urge to lose weight quickly.
According to Mayo Clinic, Most eating disorders involve focusing too much on your weight, body shape and food, leading to dangerous eating behaviours. These behaviours can significantly impact your body's ability to get appropriate nutrition. Eating disorders can harm the heart, digestive system, bones, and teeth and mouth, and lead to other diseases.
Although these disorders can take root at any age teenagers and adolescents might be more prone to such disorders.
Eating disorders can impact the body in a detrimental manner. Eating disorders, often obviously lead to lack of nutrition that becomes the underlying cause of a number of diseases, that eventually end up affecting all the functioning systems of the body.
Symptoms
Drastic weight change
Obsessive preoccupation with food
Excessive exercise
Binge eating or purging
Vomiting
Avoiding meals
Binge eating
Fear of fat
Tooth decay
Swollen glands, dry calluses on fingers
Dry, yellowish skin
Thinning bones
Feeling tired
Mild anaemia
Depression
Constipation
Irregular menstrual cycles
Low blood pressure
Growth of hair on body
Excessive mood swings
Using laxatives etc
Types of Eating Disorders
Eating disorders are not just limited to less eating or not eating at all, several other type of disorders include binge eating as well. Listed below are three of the most common eating disorders.
Anorexia Nervosa:
One of the most commonly known disorder, anorexia is often characterised by low weight and a distorted body image. According to statistics;
Anorexia is the 3rd most common chronic illness among adolescents
95% of those who have eating disorders are between the ages of 12 and 25
50% of girls between the ages of 11 and 13 see themselves as overweight
80% of 13-year-olds have attempted to lose weight
Patients with this disorder, often underweight limit their food intake to a dangerous extent. It involves a characteristic fear of eating, unhealthy desire for weight loss and often includes excessive exercise.
People with this disorder are severely malnourished and often never satisfied with their weight loss aiming for a 'perfect' size zero.
Bulimia Nervosa:
This eating disorder is characterised by eating in large amounts (binge eating) and then purging or forcing vomit to rid of the excess calories and guilt of food. It is a potentially life threatening disorder.
To get rid of calories and prevent weight gain, people with bulimia may use different methods. For example, you may regularly self-induce vomiting or misuse laxatives, weight-loss supplements, diuretics or enemas after bingeing. Or you may use other ways to rid yourself of calories and prevent weight gain, such as fasting, strict dieting or excessive exercise.
Binge-eating Disorder:
Patients with this disorder eat unusually large amounts of food almost everyday compulsively. Patients may be embarrassed of their eating regimen and may decide to work on some change but the urge to eat overpowers all.
This binging is different from festive binging or one in a blue moon movie night binge eating.
People with this disorder may be obese or overweight.
Citation(s): https://www.mayoclinic.org/