Higher education could offer numerous advantages, including job stability and economic freedom. Education plays an even bigger role in many facets of your life throughout the 21st century. Achieving a higher education will improve your chances and boost overall standard of living.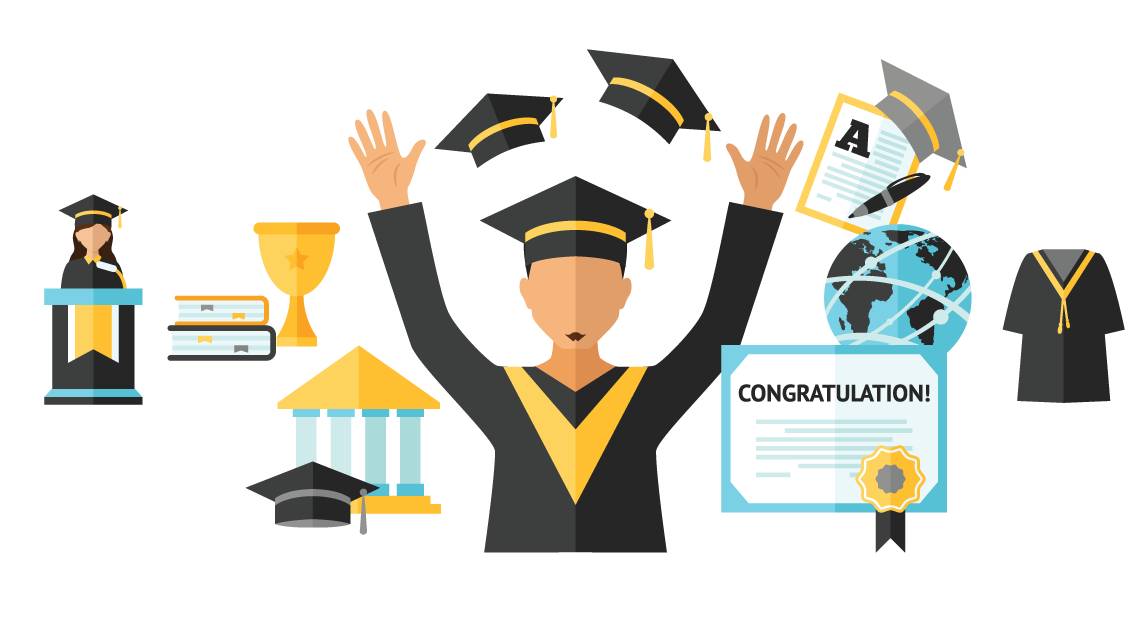 Today, more Americans see a college education's relevance and role in providing better employment opportunities and a luxurious retirement. Yes, about 84 percent of Americans say a higher education is very important (47 percent) or highly necessary (37 percent) to get ahead in the world. Among those American citizens, 66 percent of those who have not graduated from college say they wish they had, and 62 percent make it sound that going to college would have significantly improved their current standard of living.
Higher Education provides more opportunities:
Being a graduate of high school does not open new gates to many successful careers, as it has done in past centuries. Today, the U.S. has turned from a manufacturing-based economy to a knowledge-based economy, and today's impact of higher education can be compared to what it provided 40 years ago with a high school education: more opportunities and better professional opportunities.
For many, if not for all, people the surest way to a successful life is to go to college and get an university education. After graduating from college, you may not know exactly what you want to do, but at least you know that you want a professional life that is more satisfying, pays well, and is something you feel safe and secure and contented with. These considerations are why a lot of people participate both with their money and time in college. You are trained in your chosen field by a higher education, but it also teaches you to comprehend complex subjects, think critically and express your ideas appropriately. You also learn many skills like organizational, self-discipline, and how to see a task from beginning to end. A higher education makes you become more qualified and provides you with other skills relevant to the job.
Because you are studying a wide variety of skills, you might end up in an area for which you didn't originally prepare. It will open up fresh and exciting possibilities that you would not have had you not received a higher education. Today, career options in our economy are dwindling for those who have not continued their after high school education. Many high school grads who don't go on to university end up working in the service field with low paying jobs offering hardly any opportunities for advancement. Naturally that's not always the case. There are a lot of high school graduates who have become very successful.
Staying Competitive:
Higher education represents a strategic edge in the job market, also. We all know that finding employment isn't certain in the difficult times we live in today. The number of unemployed persons is still fairly high, and the amount of new employment openings is not nearly enough to bring the people they are looking for into work. As a job seeker, you compete with a large number of experienced workers who have been out of the workforce for some time and who are also looking for work.
If you do have a higher education, however, it usually equips you for better job security. Generally speaking, employers tend to appreciate those who have finished university relative to those who have just completed high school and are more likely to replace those who have not attained higher education. In addition, some companies even go so far as to pay for your tuition because they consider a trained employee to be of value to their organization. A college degree is an opportunity that doesn't only give you tremendous rewards. It benefits the hiring company too.
Conclusion:
Remember, higher education doesn't necessarily imply you a great life and financial stability. But, there are substantial facts and figures, some of which we've discussed above, which suggest that when people go beyond high school, they continue to dramatically boost their work likelihood, increase their income potential and protect their lifestyle. It may also create opportunities for your kids too.