The feeling of having a best friend who totally gets you is irreplaceable. Everyone needs a partner in crime to talk and actually do stupid things with, one who cheers you up when you're feeling low or one who you just have a total blast with when you hang out. We all have those special friends whom we are ready to do literally anything for.There are many ways in which friendship is portrayed in Bollywood. When it comes to movies, everyone is pretty familiar with the main genres. You've got your comedies, your dramas, your action films, horror movies, etc. These can then be broken down even further based on their themes. There are period dramas and romantic comedies, sci-fi action films… but one genre that is never mentioned is movies about friendship. While they are not as talked about as other genres but there are plenty of movies which have celebrated this special bond. So what does it take to classify a movie as being about friendship? Basically just a non-romantic relationship needs to be at the center of the film. Bollywood has shown friendship in many different ways till date. Few movies show the great sacrifices a person makes for his friendship while few depict the everyday scenarios that we find ourselves in with our friends. 
Best movies that have changed the definition of friendship in Bollywood:
1. 3 Idiots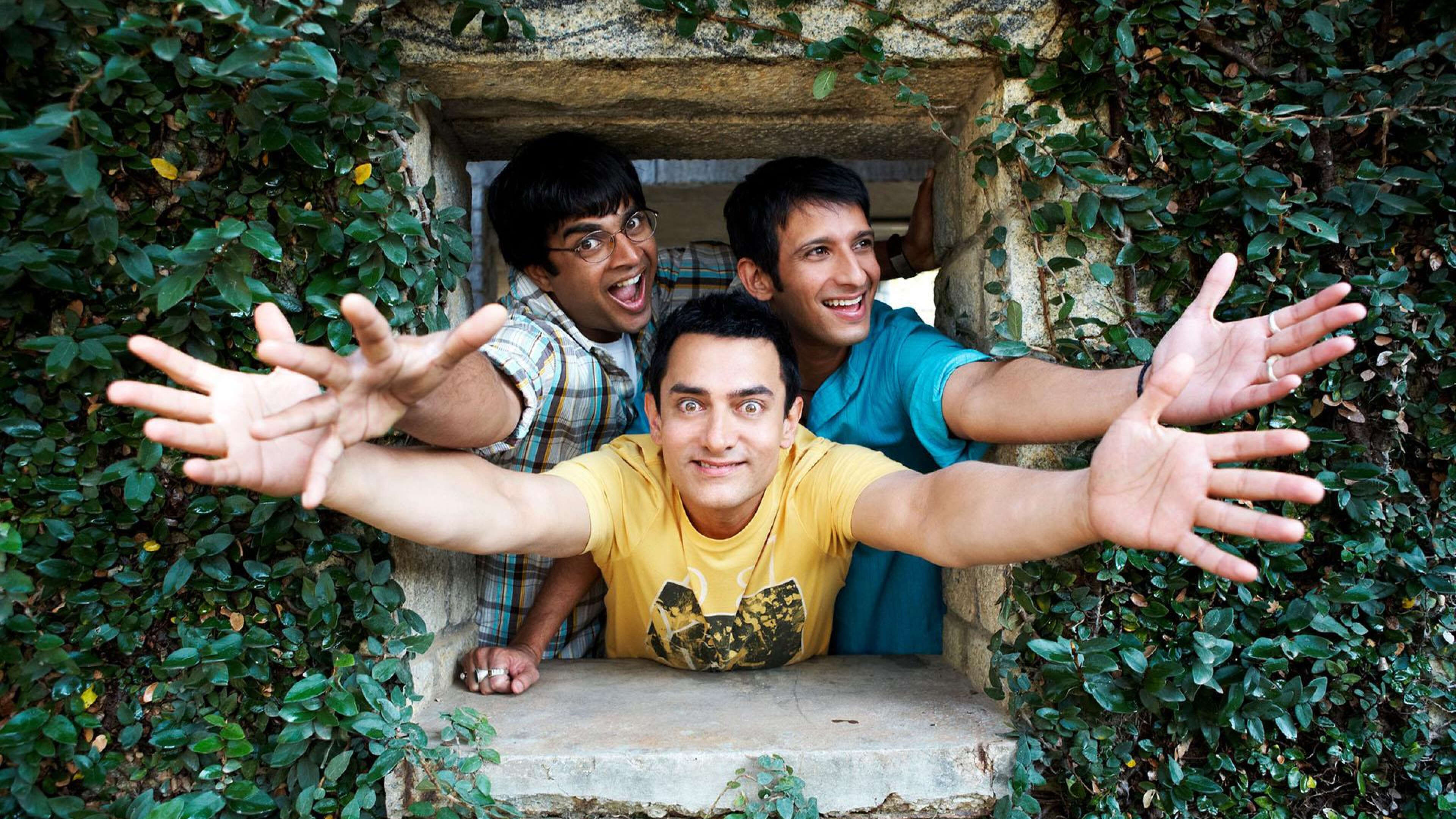 3 Idiots is a comedy – drama unlike any which you have seen so far. Whatever the problem in life is… just say to yourself 'Aal Izz Well'.. This won't solve your problems but it will give the courage to face it.." "Chase Excellence and success will follow".. " Life is not about getting marks, grades but chasing your dreams".. These are the golden rules which 3 IDIOTS teaches you in a very light and entertaining way. This film showed us what a crucial influence does friendship have on a person's life. In the movie Farhan Qureshi (R Madhavan) and Raju Rastogi (Sharman Joshi) play engineering students forced in the rat race of reaching to the top while dealing with their own personal problems. And one man named Ranchoddas "Rancho" Chanchad (Aamir Khan) completely changed their view on life. He helped Farhan gather courage to confront his father and explain the desire to pursue his career as a wildlife photographer instead of an engineer. A career he actually was interested in. He also helped Raju Rastogi defy his fears and gave him enough confident to face them head on. 
2. Sholay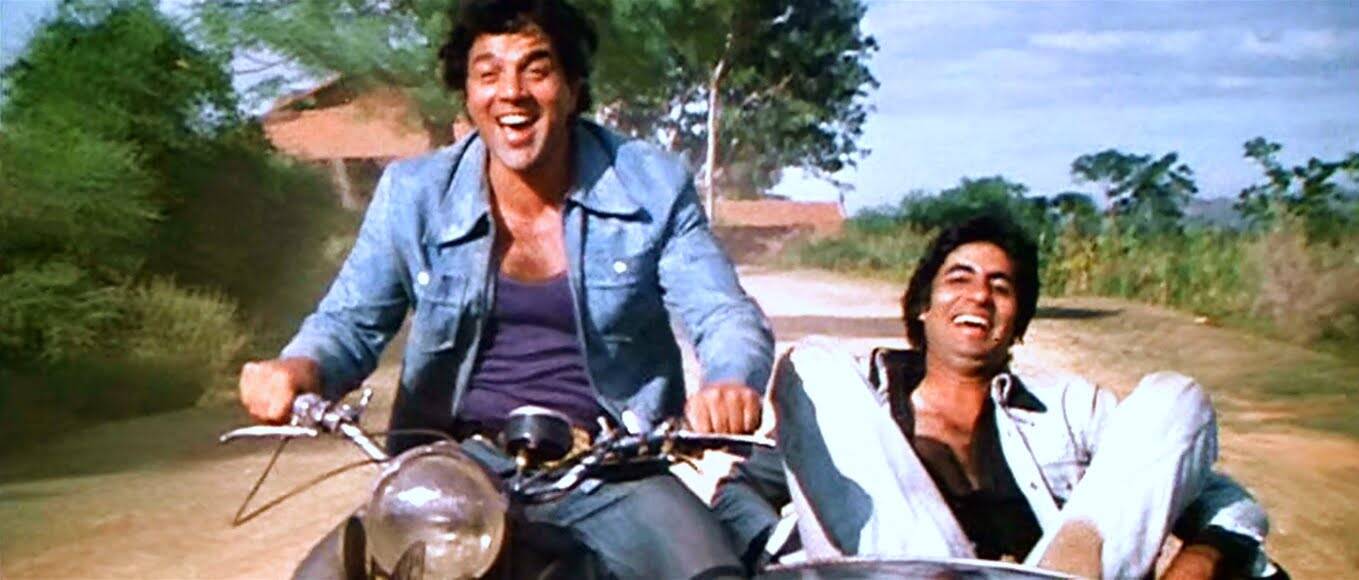 "Yeh dosti hum nahin todenge…. todenge dam magar tera saath na chhodenge…..". These lines itself prove that this movie is all about friendship. Sholay is regarded as an all time classic and one of the most watched movies over the past century. The characters Jai (Amitabh Bachchan) and Veeru (Dharmendra Deol) are still given as examples of great friendship. The movie was a story about these two friends who are appointed by Thakur Baldev Singh (Sanjeev Kumar) the duty to protect a village which is frequently attacked by dacoits. The dacoits are however able to capture Veeru and Basanti (Hema Malini), his love interest. Jai being a true friend that he is scarifies himself just to rescue them. Nothing is bigger than sacrificing your own life for your friendship but that is exactly the kind of friend Jai was.
3. Kuch Kuch Hota Hai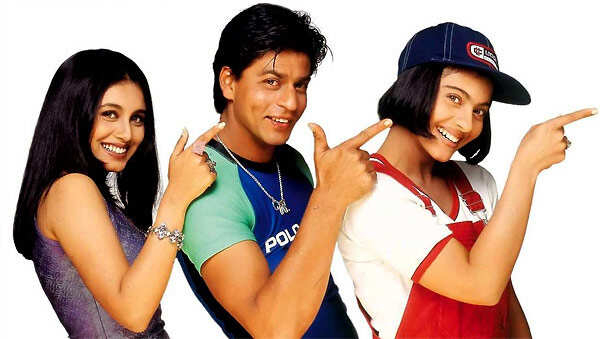 The movie which made friendships day and the friendship band popular again… Kuch Kuch Hota Hai will always have a place in our hearts. On paper it was just a coming of the age romantic drama but for everyone who has seen it, the movie means so much more than that. Kuch Kuch Hota Hai was also the directorial debut for the maestro Karan Johar. The movie spoke about friendship in a very beautiful manner.
"Pyar dosti hai … agar woh meri sab se achchi dost nahin ban sakti, to main usse kabhi pyar kar hi nahi sakta … kyun ki dosti bina toh pyar hota hi nahin … simple, pyar dosti hai." This line from Kuch Kuch Hota Hai gets it absolutely spot on. Friendship is indeed the root cause for any romantic relation. In this movie, we got to witness the amazing and fun filled friendship between Rahul Khanna (Shah Rukh Khan) and Anjali Sharma (Kajol) which eventually blossoms into true love.
4. Munnabhai M.B.B.S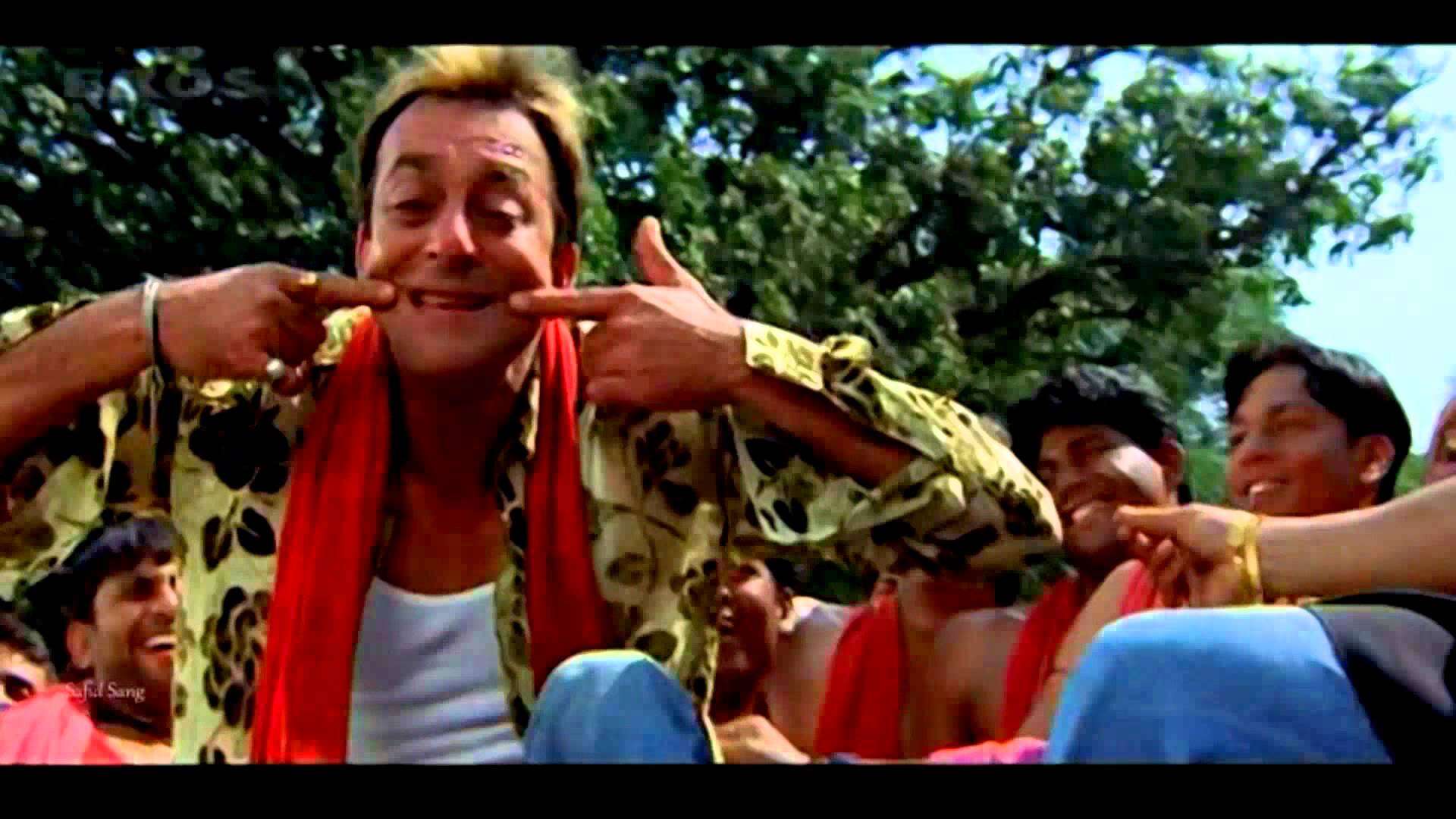 Munnabhai M.B.B.S is one of the most unorthodox version of a friendship that we have witnessed in Bollywood movies until now. Never the friendship between a goon and his loyal mate was shown in such a light.  Given that his father had wished him to be a medical doctor, he creates the faux Sri Hari Prasad Sharma Charitable Hospital (named after his father) and pretends to live in accordance with this wish whenever his father (Sunil Dutt) and mother (Rohini Hattangadi) visit him in Mumbai. Directed by Rajkumar Hirani, Munna (Sanjay Dutt) is a goon who is determined to get a doctor's agree after his dad finds out that he isn't a doctor, a lie that he was living since years. Well for a goon this obviously is not something easy but to help him get through it all was his best buddy Circuit (Arshad Warsi), a guy who is always ready to fulfil any desire that Munna may have. Be it getting an admission in college or even show up with an actual body just because his friend said he wanted one. The term "Jadoo Ki Jhappi" also became very popular after the movie as according to the film a simple hug has magical powers to solve any problem that a person might be facing. This movie was a great example of how friends stick with each other no matter what.
5. Rock On!!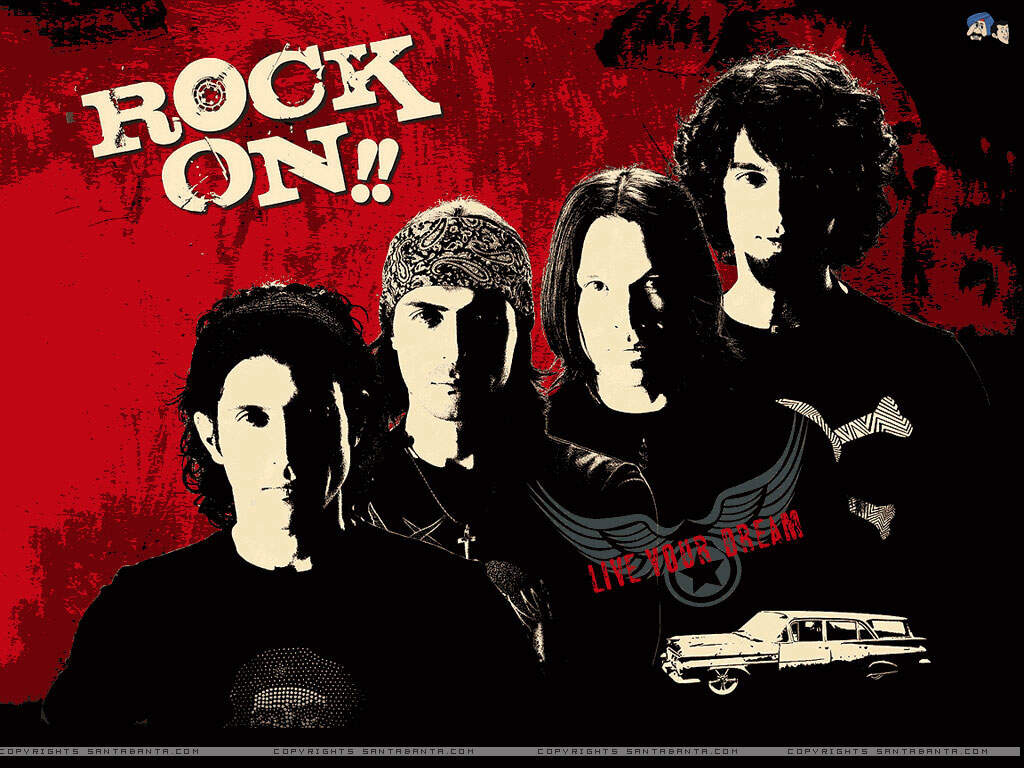 Released a decade ago, Rock on was the first Rock Musical film that was made in India. This also marked the acting and singing debut of Farhan Akhtar. Rock On!! begins in Mumbai, with the rock band Magik, in 1998. Joseph (Joe) Mascarhenas (Arjun Rampal) is the lead guitarist who feels the necessity to prove his worth as a musician. Aditya Shroff (Farhan Akhtar) is the lead singer who rebelled against his well-to-do family to play music. Rob Nancy (Luke Kenny) who plays keyboards and Kedar Zaveri a.k.a. KD/"Killer Drummer" (Purab Kohli) comprise the remainder of the band. They manage to win a competition in which the winner gets to release their very own music album and the opportunity create a music video. However in the process of singing the contract, ego amongst those friends takes over and they have a fall out. 10 years later they decide to reunite the band for another show. Joe's wife however holds a grudge against the band and forces him to take up a guitar playing job on cruise ship. In the end, when Joe discovers that Rob has a brain tumour and his last wish is to perform with magic once again, without any hesitation Joe comes through for his friend to fulfil his one last wish.
6. Rang De Basanti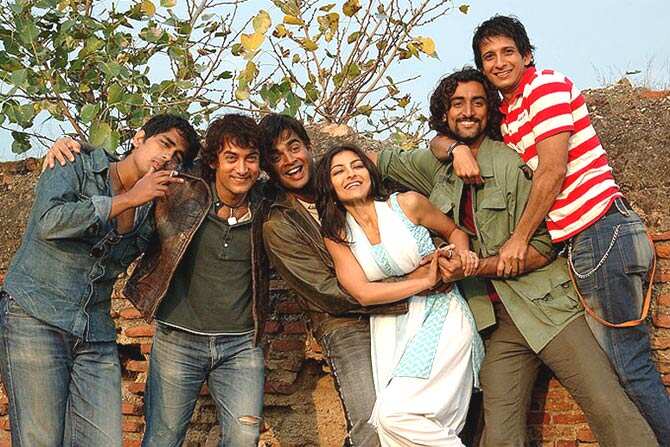 Rang De Basanti is a drama film which was written and directed by Rakeysh Omprakash Mehra. The literal tittle of the film translates to "Paint me with the colours of spring." It features an ensemble cast comprising Aamir Khan, Siddharth Narayan, Soha Ali Khan, Kunal Kapoor, R. Madhavan, Sharman Joshi, Atul Kulkarni and British actress Alice Patten in the lead roles. Although the film's primary theme was based on patriotism, it gave an excellent example as to how deep of a bond do friends have and the extent they are willing to go to for their friends. The story is about a British documentary filmmaker who is determined to make a film on Indian freedom fighters based on diary entries by her grandfather, a former officer of the Indian Imperial Police. Upon arriving in India, she asks a group of five young men to act in her film although they weren't interested in the idea for acting on a documentary on the country. They gradually begin to realize that their own lives are quite similar to the characters they portray in the documentary and that the state of affairs that once plagued the revolutionaries continues to torment their generation. So just like the documentary, these group of friends unite in a revolt against the leaders with the aim to get the truth out in the open which saw their friends sacrifice his life for the country due to the inefficiency of the government.
7. Yeh Jawaani Hai Deewani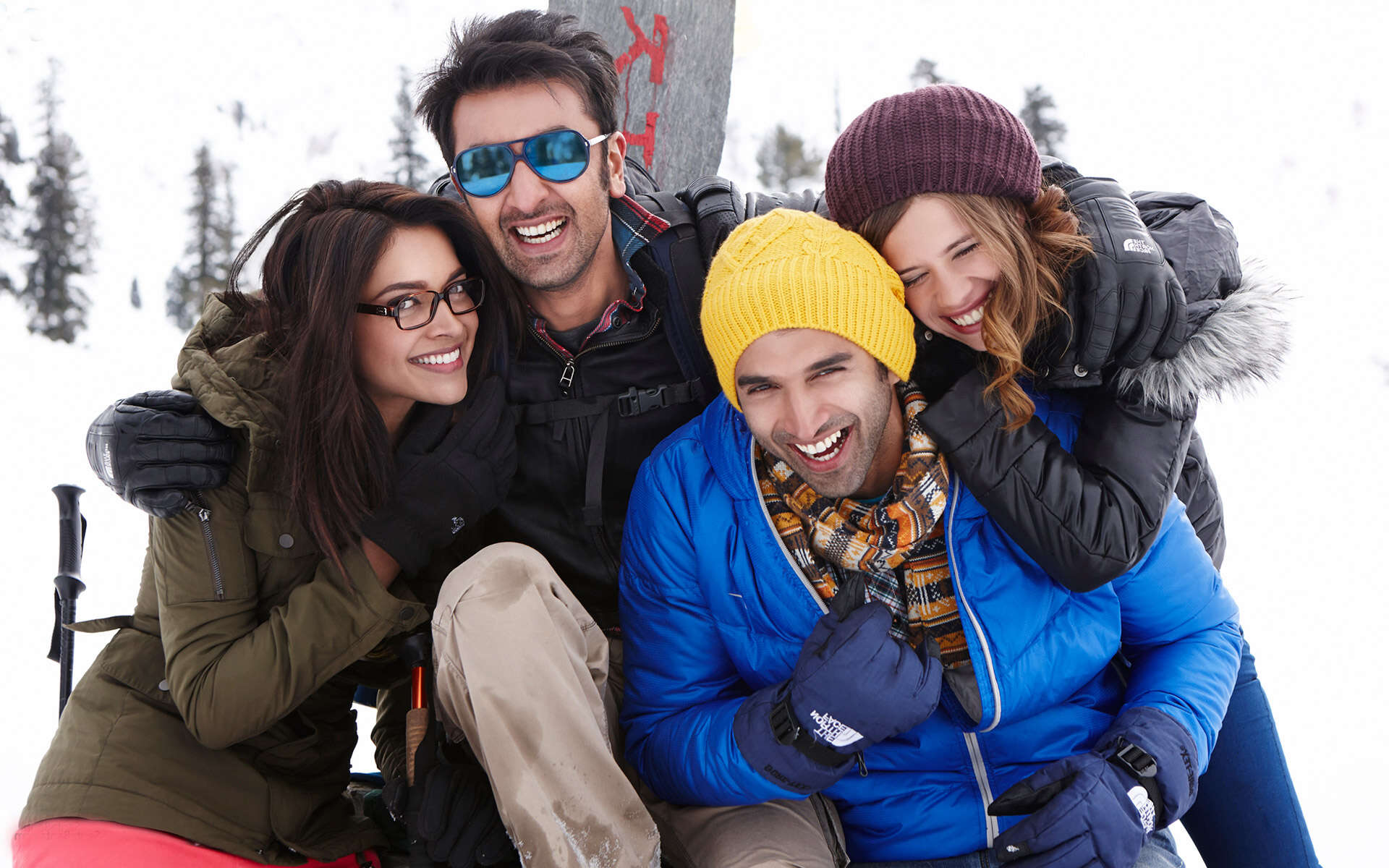 Yeh Jawaani Hai Deewani is probably remembered for the sizzling chemistry between Ranbir Kapoor and Deepika Padukone but the film also showed how important friendships are in one's life. Along with Ranbir Kapoor and Deepika Padukone which were seen for the second time together after Bachna Ae Haseeno, this film also starred Aditya Roy Kapur and Kalki Koechlin who were seen as Ranbir Kapoor's close buddies. The three friends were shown as extremely close and were together since the days of their college. Even after when Kabir Thappar (Ranbir Kapoor) meets them again after a long gap at Aditi Mehra's (Kalki Koelchin) wedding they are still close as ever. The movie gave a very beautiful message of valuing your friends. It went on to prove that despite having everything you need in life, if you don't have friends your happiness is incomplete. We must learn to value our friends before it gets to late.
8. Dil Chahta Hai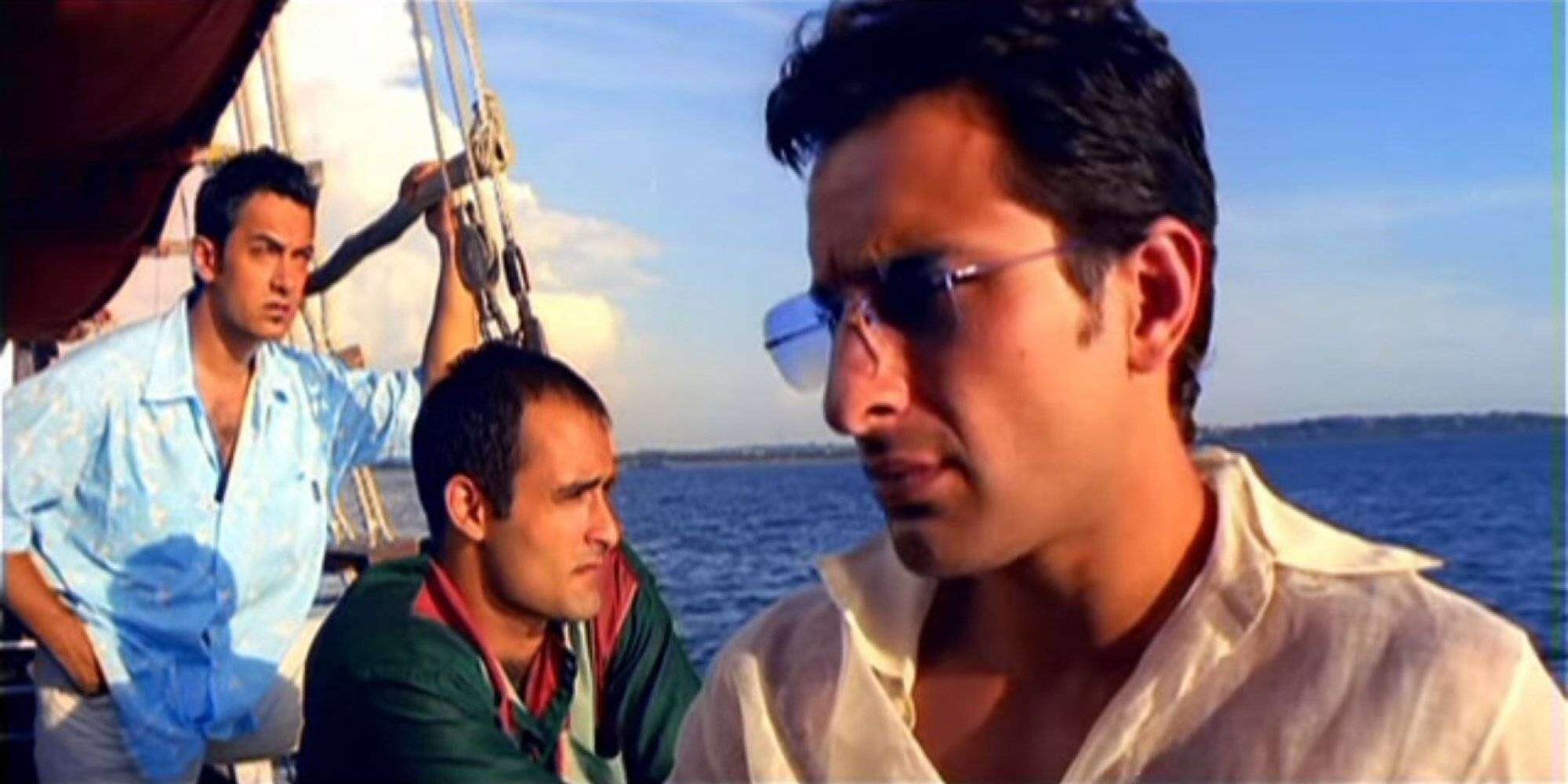 Look around and we bet your group definitely has one Akash, Sameer or Sidharth. Because these were not just characters but real people like us. Dil Chahta Hai is a movie that went on to change Bollywood friendships forever. Who would have thought that the story of three close friends and their messed up lives would connect so well with the generation and remain in everbody's heart even 16 years later. Dil Chahta Hai can truly be regarded as the game changer for mainstream Hindi cinema. It proved that you don't need a typical Hero and Heroine pairing for making a commercially successful Bollywood movie. The reason why Dil Chahta Hai has such a special place in all our hearts is because it is so relatable in every aspect. The chemistry between Aamir Khan, Saif Ali Khan and Akshaye Khanna in the movie gave us an accurate reflection of how we talk and behave when with friends. The amazing direction of the movie made it hard to believe that it was Farhan Akhtar's first film. The trademark scene in which Aamir, Saif and Akshaye gaze at the sun as they are contemplating life and then moments later look at each other and burst out laughing pretty much sums up the film.

9. Zindagi Na Milegi Dobara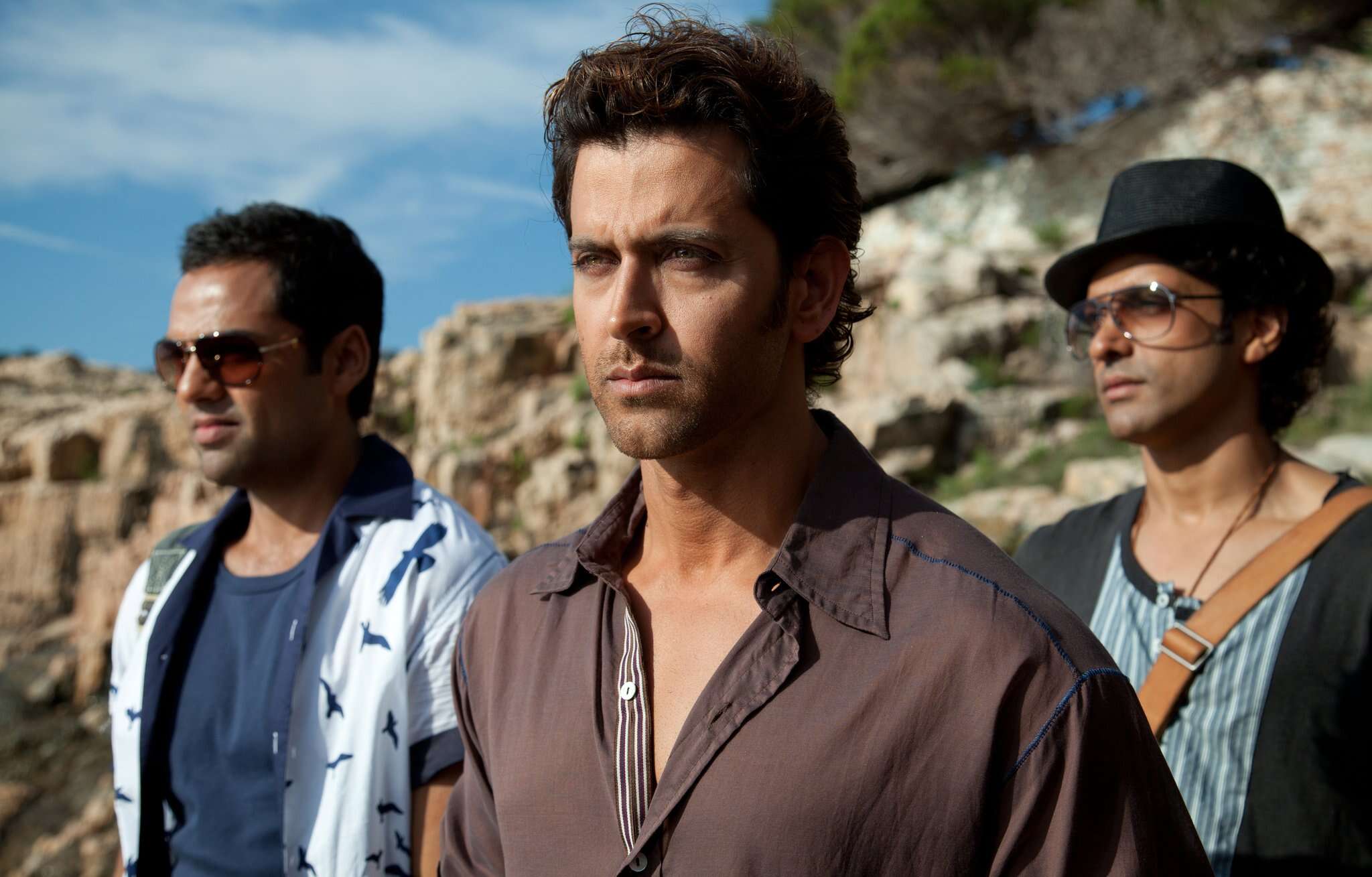 Zoya Akhtar's Zindagi Na Milegi Dobara is a perfect salute to friendship. It is a journey of three friends who go on a road trip and face the highs and lows of life together. Zindagi Na Milegi Dobara saw Hrithik Roshan (a successful investment banker), Abhay Deol (a wealthy businessman) and Farhan Akhtar (a writer from a modest background) as friends who are not bothered about each other's family backgrounds. In fact, not only do they have different backgrounds but also contrasting personalities. While Farhan is an extrovert and fun loving, Hrithik is serious and introvert. Despite these differences, they are best of friends who want to be with each other through their ups and downs. They fought with each other, played pranks on others, had their emotional moments, confided in each other, had immense faith in each other and the sport they chose, went on a road trip, stayed awake all night and had hell lot of fun. Hrithik, Farhan and Kabir were perfect as the characters. In the movie, the three friends during their road trip were shown underwater diving, sky diving and running from bulls at the the San Fermin festival which not only showed the love these three friends had for adventure, but also justified how they conquered their fear and learnt to live in the present.
10.Kal Ho Naa Ho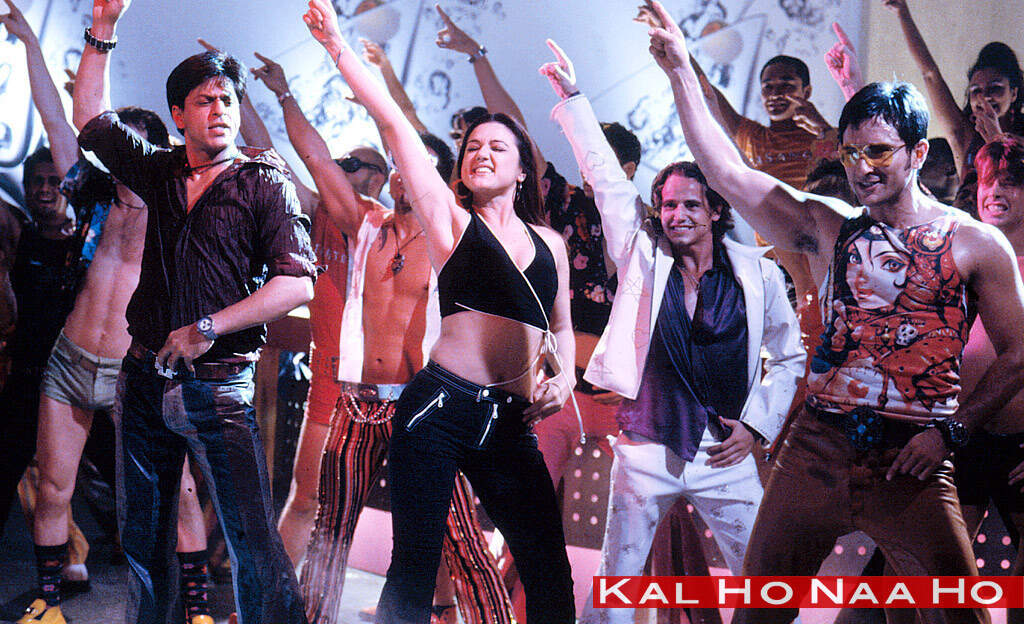 Kal Ho Naa Ho was a movie that taught us to live life to the fullest. The story was about Naina Catherine Kapur (Preity Zinta), a pessimistic and uptight MBA student who lives in New York City with her widowed mother. With the burden of so many responsibilities and the duty to fulfil them, Naina somewhere forgets to enjoy her own life. And during this phase in her life she comes across a special friend in the form of Aman Mehra (Shah Rukh Khan), a person who wins her heart as with the help of his attitude he begins to solve the problems in Naina's life and also teaches her to enjoy life again. As Aman learns about his cancer and the limited time that he has left, he tries to make two close friends Rohit Patel (Saif Ali Khan) and Naina fall in love as he does not want Naina to face the burden of his death. He sacrificed his love for her because he valued her too much.