The four-month-old farmer's protests in India took a violent turn on January 26, 2021, when farmers stormed the streets of Delhi, demanding the abolition of the three new farm bills. Farmers were greeted with tear gas, water guns, and abuse as they rode their tractors onto the roads. These agrarian demonstrations, on the other hand, are not the first in India's history. For a large portion of India's independent existence, farmers have been protesting. The majority of protests arose as a result of promises of economic growth eluding farmers and general disillusionment with a government that is unresponsive to their plight. "Large-scale protests have been taking place against a background of widespread and growing unrest in India's vast countryside, often rooted in the discontent caused by agricultural stagnation and unemployment," writes Alf Gunvald Nilsen, professor of sociology at the University of Pretoria. Here is a timeline of some of India's most significant and large-scale agrarian protests.
1988, BOAT CLUB PROTESTS, DELHI
The protests of 1988, in which Mahendra Singh Tikait, a Jat farmer from Uttar Pradesh and the chief of the Bharatiya Kisan Union (BKU), stormed the Boat Club Lawns of Delhi with a charter of demands, are recounted by writer Rakesh Sinha in The Indian Express. This sit-in drew over 5 lakh farmers who demanded a rise in sugarcane prices as well as loan forgiveness. They were within hearing distance of the legislature and made their voices known just before the winter session began. It was one of the most significant farmer demonstrations in the 1980s and 1990s.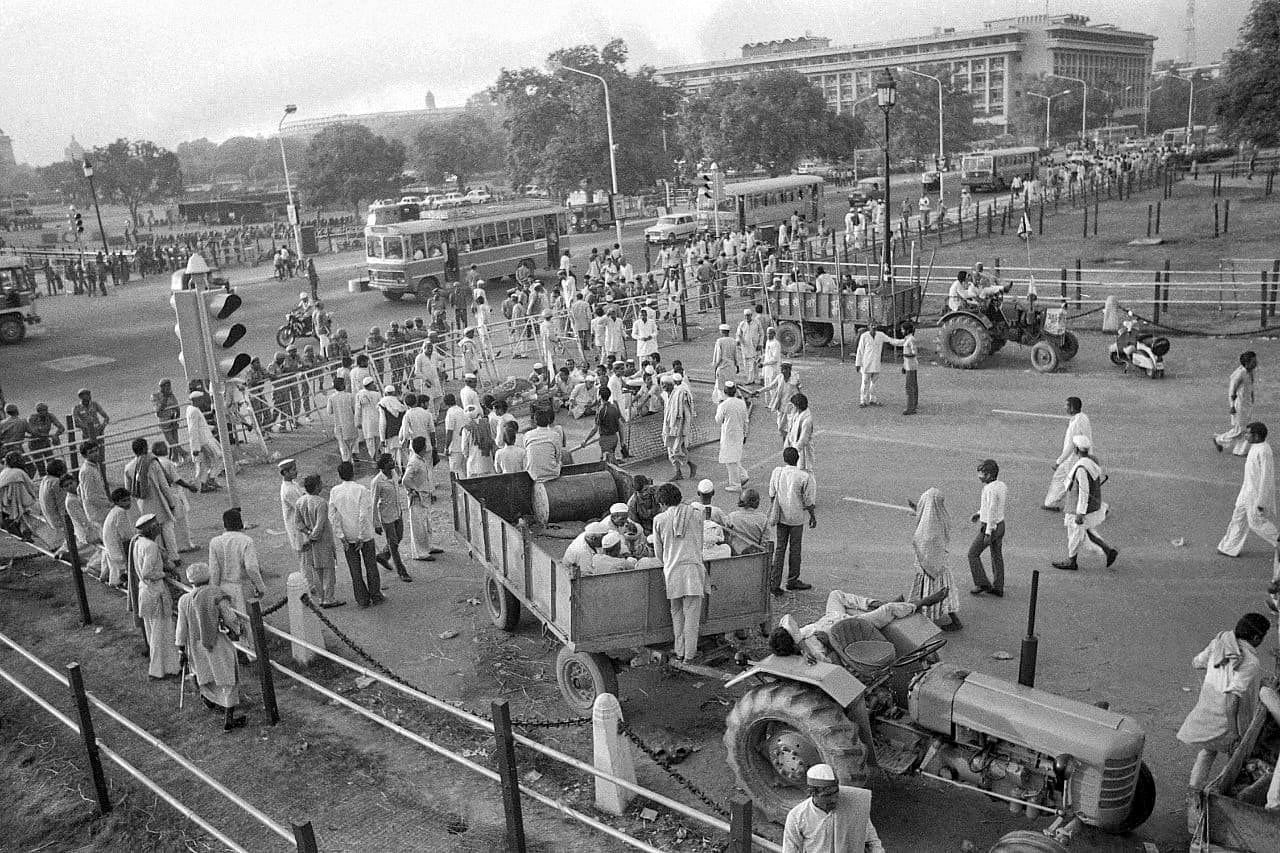 2017, MANDSAUR PROTESTS, MADHYA PRADESH
Five farmers were shot dead in Mandsaur, Madhya Pradesh, in June 2017, while seeking higher MSPs for the onion crop and grains, as well as loan waivers for farmers who were experiencing firsthand the negative effects of the 2016 demonetization on the rural economy, according to an article in India Today.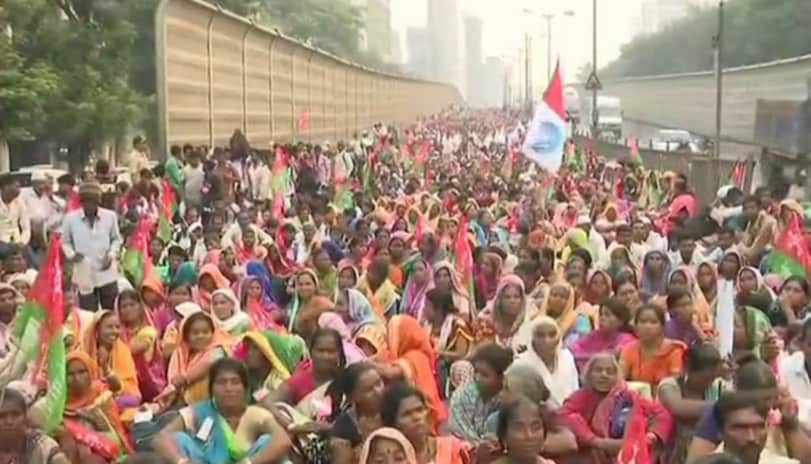 TAMIL NADU FARMERS PROTESTS, 2017
Farmers from Tamil Nadu staged a dharna in Delhi in 2017, led by P Ayyakannu. They demanded a 40,000-rupee drought relief package from the federal government, as well as an increase in retired farmers' pensions. When protesting, they performed grotesque acts such as staging suicides and wearing skulls around their necks. They said that these skulls belonged to farmers who committed suicide because they couldn't cope with their overwhelming debt. Sunaina Kumar, a journalist, dubbed it the "skull protest," which was at the time the "longest continuous demonstration of nonviolent demonstrations." Farmers with half of their faces shaved as a form of protest are depicted in iconic photographs from these demonstrations.
THE 2018, KISAN LONG MARCH, MUMBAI
In 2018, 50,000 farmers marched 180 kilometres barefoot from Nashik to Mumbai in favour of drought relief, better minimum support prices (MSPs), and crop insurance. This peaceful protest came to an end after the Maharashtra government gave these farmers assurances, which, according to a Scroll paper, have yet to be fulfilled.
Why do Indian farmers feel compelled to use violent tactics in protests that began peacefully?
Rakesh Tikait, the son of the aforementioned Mahendra Singh Tikait, is leading the latest farmer protests that have ravaged the country for the past six months. This may reflect generations of farmers' resentment of India's deep-rooted agrarian crisis and the negative consequences it has had on the agricultural sector and our Indian farmers. "India's agrarian crisis—a crisis that has resulted in over 3,00,000 suicides among farmers and farmworkers in the last twenty years," writes Nilsen.
"To say that protesting farmers are misled or confused is to evade critical issues," writes Sudha Narayanan, Associate Professor at the Indira Gandhi Institute of Development Research. She emphasises the importance of farmers being included in discussions about the implementation of new agricultural laws, as well as the role they play in Indian democracy through demonstrations, which are an important way to keep a democratically elected government in check.