The phenomenon of rising temperatures of the Earth resulting in change of climate, seasons, rainfall patterns etc. is called Global warming. Global warming and its effects are together referred to as Climate Change. While these changes have been seen before but the rate of change has increased rapidly from the middle of the 20th century. Findings from different recognized scientific organizations support these claims. According to the Intergovernmental Panel on Climate Change (IPCC), "human influence on climate has been the dominant cause of observed warming since the mid-20th century". The emission of greenhouse gases as a result of human activities have been one of the largest causes for this. Fossil fuels, Chloro-fluro carbons (CFCs), deforestation, rise in different forms of pollution are all behind this.
Temperature change is also accompanied by loss of snow cover, melting permafrost, frequent natural disasters like cyclones. Land surfaces heat more quickly which have resulted in heat waves, forest fires, increase in desert area. These temperature changes are the highest in the Arctic region. Changes in environmental conditions have led to extinction of several wildlife species in forests, coral reefs etc. Rising carbon dioxide emissions lead to rising sea levels, ocean temperatures and ocean acidification. These changes bring in frequent droughts, extreme weather conditions affecting the equilibrium and natural balance.
Almost all countries have come together for climate change under the umbrella of the United Nations Framework Convention on Climate Change (UNFCCC). The convention aims to "prevent dangerous anthropogenic interference with the climate system". It has instructed policy makers that there is much greater risk to human and natural systems if the warming goes above 1.5 °C compared to pre-industrial levels. Under the Paris Agreement, nations have made climate pledges to reduce greenhouse gas (GHG) emissions, but even after following those, global warming would still reach about 2.8 °C by 2100. To prevent this from happening and limit the warming to 1.5 °C, methane emissions need to decrease to near-zero levels and carbon dioxide emissions should reach net-zero by the year 2050.
Governments should act immediately and policies should be constructed to reduce fossil fuel emissions, increase reforestation, forest prevention, use of low carbon energy technologies, food preservation. All societies should work together towards dealing with future global warming problems in a scientific way. Development of more resistant crops, better disaster management should also be considered.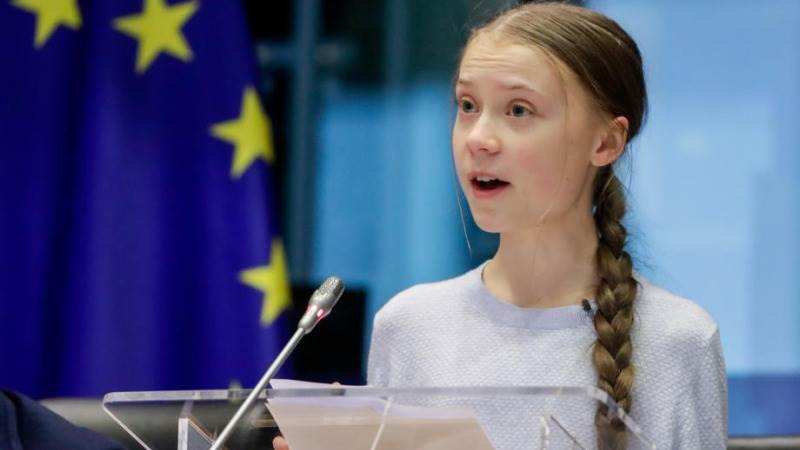 Several international movements have taken place like Fridays For Future where school students take time off from school to aware people and demand climate change action from governments. They demand action from political leaders of the world for the fossil fuel industry to convert to renewable energy and take immediate measures for climate change. This movement was publicised after Greta Thunberg started a protest outside the Swedish parliament with a poster saying "School strike for climate". She is an environmental activist who has spoken at several internationally recognised platforms. She started her journey as an activist from the time when she had convinced her parents to change their lifestyle for reducing their carbon footprint. She is known for her straight forward manner of speaking at public platforms and criticizing world leaders for their failure to address climate change. She has participated in the United Nations Climate Change Conference (2018) and UN Climate Action Summit (2019). She has also got several awards and made it into the Forbes list of The World's 100 Most Powerful Women (2019). Though her popularity at such a young age has made her a target of critics, but she continues to work and struggle towards her goal with indomitable spirit.