You are just stepping into your 20's and want to live life on your terms. You are in that zone where you don't want to be told about what needs to be done. As they say, your 20's are the "defining decade", because they define who you'll become personally and professionally.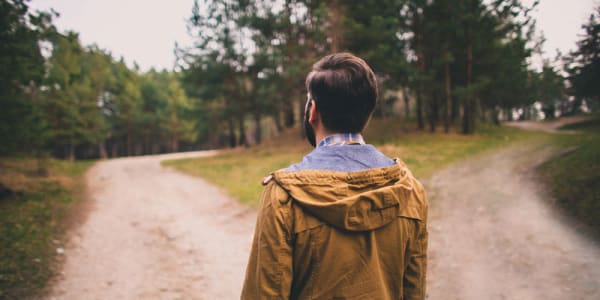 Here are some things that you should do in your 20's to make the most of them.
Figure out what you want to pursue
Take a break, try out new things, do internships, learn new skills. Discover what you want from your life and ask yourself where you see yourself five years down the line. Most of the time it doesn't matter where you think you'll be in five years, but it's important to think about it because doing so can give you the idea you want to pursue.
You don't know what the real world looks like. Now you don't have family obligations so use this time to meet different people, live with them, and understand their thoughts and culture; learn how to survive independently.
Start taking care of your body
It is much easier to build a habit of taking care of your body in your 20's than in later years. The study showed that most people who adopted five healthy habits in their 20's – a lean body mass index, moderate alcohol consumption, no smoking, a healthy diet, and regular physical activity – stayed healthy well into middle age.
Start letting go of your ego
We must learn to control our egos. It can cause a lot of problems for us over time and create turmoil in our relationships.
Have standards not expectations
A standard is a level of quality, something that is accepted as a norm and generally used as a basis for judgment. An expectation is a strong belief that something is going to happen in the future or a feeling that someone or something is going to achieve something. One is fact, the other fiction.
It's hard to say no cause you don't want to jeopardize your good relationship with the person you are saying "no" to. However, it is difficult to do so but you need to stop pleasing people and value your time and priorities.
Distance yourself from negativity
Life is too short to let people make you feel like you aren't worthy of what you want. Don't waste your time with people trying to feel better about themselves by tearing you down. Create space for positive people who believe in your dream, encourages your ideas, and challenge you to bring out the best in you.
Volunteer in your community
Volunteering is a way to help you find new interests and strengths that will help you with new career opportunities. It helps you to change your perspective about things in your life and makes you feel grateful for all that you have. It reminds that you are a part of something bigger than yourself.
Your Twenties aren't about them going as you planned. But how you adapt, change, and grow when they don't.