When it comes to writing and submitting resumes and cover letters to potential employers, most of us have two options. We can throw ourselves fully and exclusively into each individual open position we find, spending hours or days drafting a resume and cover letter that targets those specific employers. The second option is that we can create a basic resume and cover letter template that tells the world at large who we are, what we can do, and what we want. Cover letter and resume templates can then be altered in a minimal way for each individual submission. Between the two, the template option is usually a wiser move. If you're wondering if you should use a resume template, here are a few reasons you might benefit from one. You can check out Google doc templates for your Resume at https://www.careerreload.com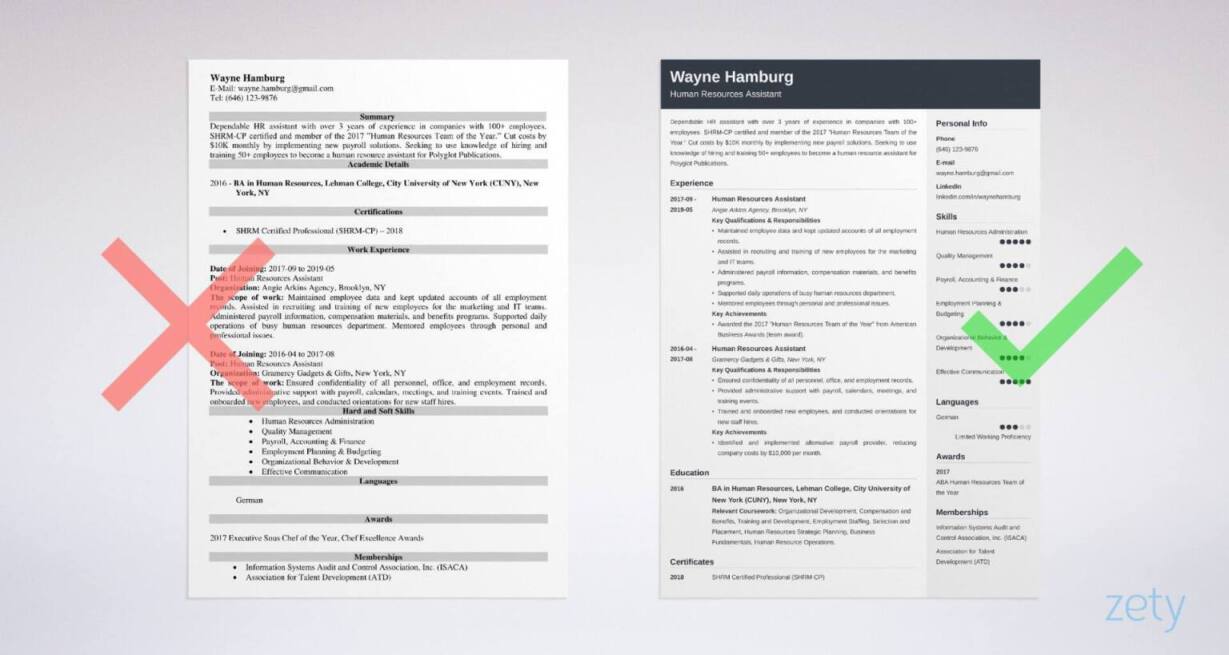 If you're creating a resume, you probably have a lot of ideas about the information you'd like to display. Even if you have great educational and field credentials, listing them in the appropriate manner is very important. Though some people may be well-versed in their field, designing a good-looking resume from scratch can be hard. Resume templates are a great solution to this problem. These resumes are pre-set with a theme and spaces for common information employers look for. You can take a lot of stress out of the creation process by starting with a solid template. You may also be able to speed things up significantly.
A Resume Template is Great for Professionals
If you're like most professionals, you spend a lot of time looking over your resume to think about ways you can improve it. As you're looking it over, you may notice small things that you don't like. Uneven spacing, slight differences in font styles, and improper use of page space are all things that can be an eyesore for you – or the person looking the resume over. Templates come preloaded with styles and sections already in place. This means all you need to do is plug in your information. You may choose to edit templates slightly if you feel comfortable enough doing so, or you may call on the help of resume professionals. In either case, making slight tweaks to existing templates is a lot quicker than starting from a blank page.
Accelerate and Improve Your Career Search
A resume template makes it easier for you to get your resume fully prepared and sent out to hiring managers. It also makes it easier when you want to update or modify your resume. Some people have plenty of skills and a solid education, but find their resume issues are slowing down their career search. If you've experienced this problem, a resume template can be a great way to speed things along and take the stress out of the process. People who put a lot of time into their resumes do so because they're passionate professionals who want to excel in their field of choice. A resume template can take a lot of stress out of the equation, making it easier to pursue a new career with confidence. Regardless of your field or the depth of your credentials, there are plenty of popular templates you can use to find success in the job search.
There are lots of benefits and advantages of using a resume template to build your resume. Read on for some of the most interesting benefits you should consider when deciding whether or not to use a resume template.
1. Organize Your Resume
It is very important that your resume is organized and filled out appropriately. A well-organized resume looks more professional than one that is not organized. Using a resume template helps you organize your thoughts and ensures that everything is filled in its appropriate place.[1] It helps you remember important details that should be on your resume, making sure that nothing important is left out.
2. No Experience Needed
You don't need any experience to create your resume using a resume template. Templates are always very easy to fill out and if you are not satisfied with the arrangement, you can modify it to best suit your individual needs as the job-seeker.
⌄ Scroll down to continue reading article ⌄
The Key to Succeeding in Life…
Do you know your mindset is the key to succeeding? Learn how to boost your mindset for success with Lifehack's exclusive strategies!
Get FREE Guide
⌄ Scroll down to continue reading article ⌄
A lot of people don't have a clue about how to start typing or building a resume from scratch. If you're anything like me and you are one of those people, you can keep things simple by using a resume template and be assured that you have correctly filled in every critical detail you require for the job application.
Your resume is the first understanding and impression that an employer gets of you.[2] It sets out your skills, talent level(s), experience, and all the other information an employer would need to know in order to understand your potential as a candidate for the job in question. If your resume is not properly written or constructed, you might not even be considered or given a chance to prove yourself. Using a creative resume template would help you adequately showcase your skills and talents to an employer.
4. Save Time
Designing and building your own resume from scratch can be time-consuming and after spending lots of time and energy on it, you might not end up with a good final result, especially if you are not familiar with great resume building. Using creative resume templates would be a good way to save your time and show your potential employers that you have the necessary skills for the job.
Using resume templates is also a time-saving advantage if you are applying for more than one job. Creating different types of resumes for the jobs you are applying for could take a lot of time because not every job requires the same resume format because you might need different skills for different jobs and clients.
With a resume template, you can easily modify the template and create several versions of your resume that suit other job industry standards if you are applying for several jobs at the same time. That way you would have the appropriate resume format for each desired position or job that you are applying for.