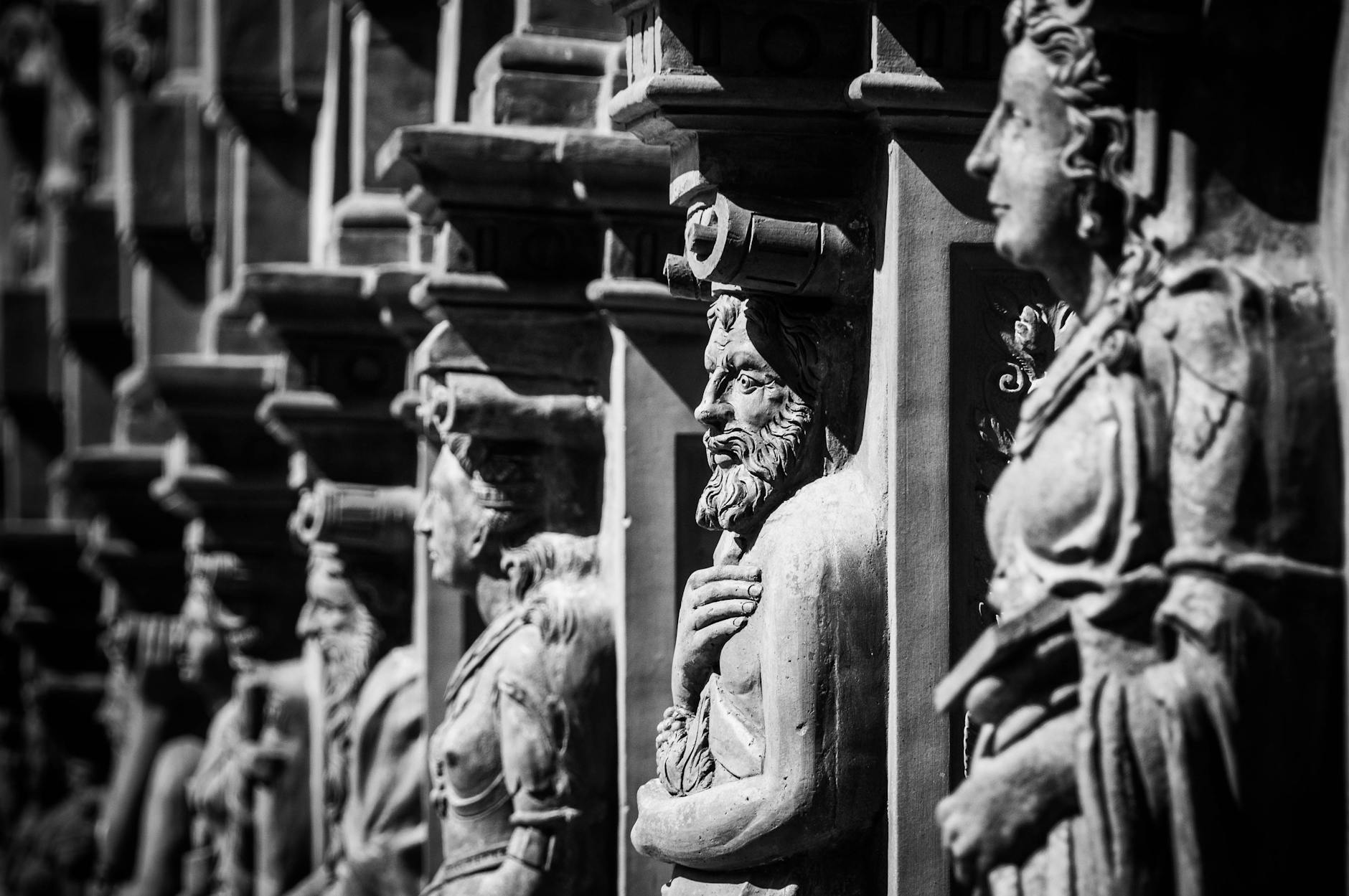 We from our childhood are given a name, we as we study along and get educated, we collect certificates, participate in competitions, compete for rank, give speeches , excel in sports and exams, and so on, all this time we are creating an unique identity. Every step of our life we are contributing to make our own unique identity, trying to be something different, trying to mark our mark, trying to create a legacy, each and everyone's different in its own way. From the laziest to the most energetic, form the dorkiest to the smartest, from the strongest to the most disciplined, from a Romeo to any geek, from a child to a teen to a young grown up to a middle aged person to a old man, that is what everyone strives for subconsciously. 
---
What is history ?
History is what we came from and is often why we think and act in a certain way.We will frame our very lives in the paths travelled by our relatives and their actions. As the saying goes, " to understand what is, one must understand what was".
What history has is the goal of tracing narratives of past events, and analyzing the patterns that emerge as a way to provide perspective on our past.
History is wonderful and should be studied and therefore understood.
It can be studied at different levels and is just full of great adventures.
– food – countries – trains – religion – art – medicine – architecture – fashion.
---
Why is history important?
The same reason that personal memory matters. If you didn't know what you had done in the past, he would have no meaningful identity as a person. History is to civilization what memory is to individuals.
Aa there is a saying which goes as :
History repeats itself. Who knows, what we learn right now about the past may come back to help us in the future!
In all cases, understanding History is integral to a good understanding of the condition of being human. That allows people to build, and, as may well be necessary, also to change, upon a secure foundation. Neither of these options can be undertaken well without understanding the context and starting points. All living people live in the here-and-now but it took a long unfolding history to get everything to NOW. And that history is located in time-space, which holds this cosmos together, and which frames both the past and the present.
Well, the truth of the matter is that history does repeat itself and it's best to be prepared for it by knowing the outcomes of previous instances and being able to make educated decisions based off of these that will help to a greater degree in the long run.
It helps us solve whatever problems the future holds. So keep knowing about the history or the past before stepping to anything
---
Perspective towards the history
There are many different perspectives that explain History's existence.
History is older than any other form of 'social study' and existed way before there were academic institutions or an academic discipline associated to it. So, it seems it has been a social and cultural demand of various cultures (but not all of them), to understand their own selves in time. The narratives of origin gave a special meaning to particular groups and cultures. Something akin to mythological narratives, but with a claim to represent 'what really happened', based on testimonies and observations and making sense of where we came from. So, we come to a perspective very widespread in ancient times, that of History as a 'master of life', a repository of experiences and deeds of great (and lesser) men, which could be used by those who read it (statesmen, generals, etc.) in order to learn from the mistakes and great achievements, morals and virtues of generations past. The past as a guide to future action.
Another perspective came with the need, analogous to the new modern sciences, of understanding the world in an objective scientific perspective. Because of the historical context in which that process happened i.e coinciding with the birth and consolidation of the modern nation-state, it was closely linked with the political, philosophical and ideological need to construct national identities, referred to historical narratives of national origins. The understanding of the past as scientific knowledge, not necessarily for any practical purpose. Later, History came to be seen, through another political and epistemological perspective, as a tool to understand the present, by means of understanding and explaining how political, social, economic and cultural processes evolved, from different past configurations. The study of the past as a method to understand the present.
---
Should history matter to us
Even if there is no true objectivity to one's history, even if there is no real common interpretation of history, but the truth is we need to protect it for our relative objectivity and subjectivity both. At Least for this day in age of 21st century, ask not what is reality, ask how to protect our reality because once our reality is distorted either by lie or truth, identity is lost.
History makes future for us at the end of the day, what one did yesterday decides what happens today. What we do today, when today becomes yesterday, our those actions make the future. History is our child. We are creating history as we are living through the present. It is our legacy, it is our tomorrow's myth and legend, history is us from once.
---
RATE THIS :-
---
SHARE THIS :-
---