Manipur – Home to number of Indian Olympians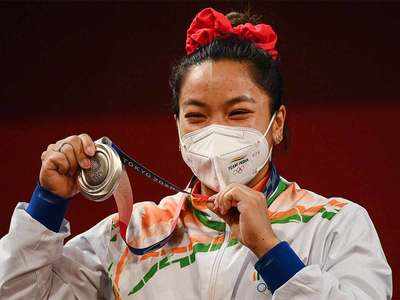 A relatively small northeastern state with a population little above twenty five lakhs, Manipur has produced many renowned athletes as well Olympians. The most recent example is Mirabai Chanu, silver medalist in weightlifting at Tokyo 2020 Olympics.
There are several reasons due to which Manipur produces many Olympians. The state has a very strong sporting culture. Amarjit Singh Kiyam, captain of Indian team at FIFA U-17 World Cup 2017 said "Everyone loves sports in Manipur, be it football, hockey, boxing or wrestling". National footballer Gurmangi Singh said "There are no malls and multiplexes, so sports remains the primary source of entertainment." and this is the reason why around 20 thousand people came up for a friendly match at Imphal which itself resides a population of 2.5 lakhs.
The sporting culture of Manipur is supported by the community clubs. These community clubs get huge amount of support from the people. And these community clubs are run by volunteers. Dr. R.K. Nimai Singh, former Commissioner of sports and youth affairs for Manipur, says the spirit of volunteering in the people of Manipur is a result of a pre-colonial tradition known as 'lallup'. As per this tradition of the monarchy of Manipur, every man aged between 17 to 60 had to voluntarily work for the state for a few days each year. Although this tradition was exploited during the colonial period, still the spirit of volunteering remained a part of Manipuri heritage even after independence. Journalist Dipanjan Sinha wrote "Local clubs are started, run and funded by local communities". Sportspersons and former players also extend their support to such clubs from funding to donating equipment or subsidizing the meals.
Another factor is the body type of people from Manipur which gives them advantage in various sports including boxing, weightlifting and football. Dangmei Grace, Indian Women's National Football team says "Our body structure is quite different from other players. Our ability and speed are very good". The key factor of their body structure is low center of gravity. Most popular example of such structure is Lionel Messi. Low center of gravity is useful especially for weightlifting due to which women from Manipur are efficient with heavy weights. Anita Chanu, former weightlifting champion and coach says the average Manipuri has the right built for weightlifting-"short but with good muscle mass". For example Hidilyn Diaz the recent gold medalist in weightlifting from Philippines has a height of 4 feet 11 inches and Mirabai Chanu too is of the same height. And this low center of gravity can partly explain the Chinese domination in weightlifting.
Having many advantages doesn't make success at national and international level easy. Sponsorship is still a struggle for the sportspersons of Manipur which leads them to go for other professions for financial stability. Politics also affects the game negatively. The insurgency of Manipur highlighted in the national and international media prevents foreigners etc. from lending their support. But Dr. R.K. Niami Singh said that the sporting culture of Manipur is so strong that even insurgents won't interfere with a player or a game. And this is the main reason of sportsperson's successes at events like the Olympics.